The 5 Best Ways of Making Coffee While Camping
Have you ever sketched a beautiful night in your mind, where the sky sprinkled with twinkle stars, the world outside the camp left in peace? Tell your children those myths and legends, make promises to your beloved one or give yourself an inner talk, deep in meditation.
What's going to be added while camping? I heard you say: coffee. Here shows you the 5 best way of making coffee while camping. Hope to share your perception with me when you finish reading.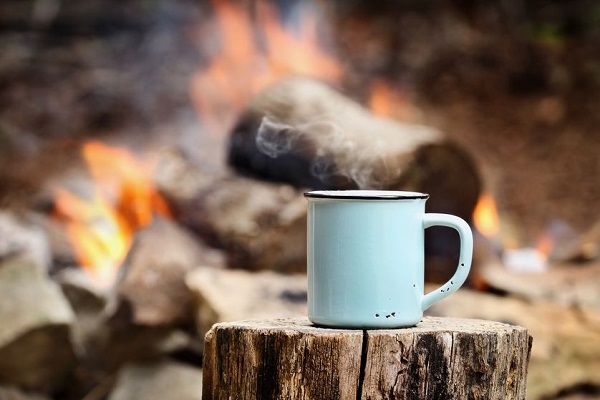 Equipment prepared ahead of time.
#1 The cowboy coffee
This method brings you a picture of western cowboy walking in the desert. But now, this is your story.
Steps:
Make a fire beside your camp and then heat up water.
Add coffee grounds into the hot water and wait several minutes.
Remove down your pot until the liquid boils.
Cool it to let the coffee grounds down to the bottom.
Cons:
No filter to make a smooth and strong taste.
It is hard to clean.
#2 French Press
A qualified French Press serves both your homemade and camp coffee. If you go camping by car with your family members, it is exactly a great option. As long as you are a skilled homemade coffee maker, you can also achieve decent cups while camping also at home.
Cons:
It is suitable to be packed in a car for its weight.
Need careful handling.
Clean it in time for operation next time.
#3 Instant coffee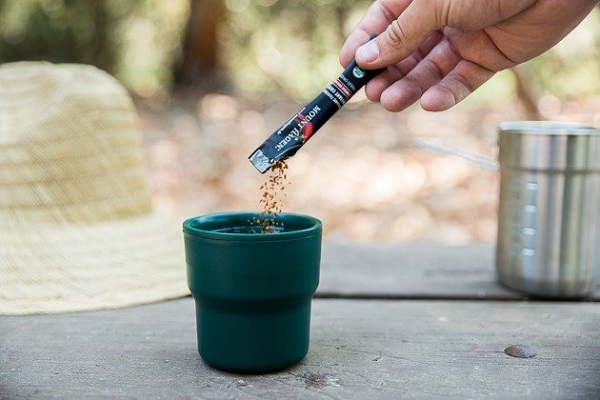 Sometimes we just camp at whim or seek for a stay with nature to enjoy temporarily a life with ease. While no coffee equipment prepared in advance, you can make it by instant coffee found in your backpack. Make sure you have hot water and then add instant coffee into it. Finally, stir the coffee mixture to make it a smooth one.(Best tasting instant coffee- 2017 reviews.)
Pros:
Separate and small package that is easy to pack.
Fixed amounts that is convenient for personal use.
Cons:
Coffee brewing process deprived.
No strong aroma and taste as drip coffee.
#4 Percolator
Another great choice to make coffee when camping is to use the percolator. It seems to be a combination of cowboy coffee and drip coffee which drips boiling water through coffee into the basket.
Pros:
Other than the pot you directly put coffee grounds in, the percolator offers a basket to do so.
It is easy to clean.
Cons:
Make sure to keep water boiling when you start to brew your coffee.
No need of extra equipment.
#5 Self-made coffee bags
Creating coffee bags on your own is the most attractive coffee-making method in the outdoors.
Steps:
Prepare some paper coffee filters, where you can lay certain amount of coffee grounds on its center.(10 uses for old coffee grounds.)
Seal the coffee bag tightly with strings. Make sure that the heated water comes to the boil.
Then steep the coffee bags into it.
Several minutes later you can exam the results.
Cons:
Hope you have got your favorite method to make coffee and start your first camping. If you have any questions, please edit in the comment boxed below.
You may also like: The best ways to make coffee at home