7 Best Tasting Instant Coffee (Thorough Guide Including Unit Pirces) – 2017 Reviews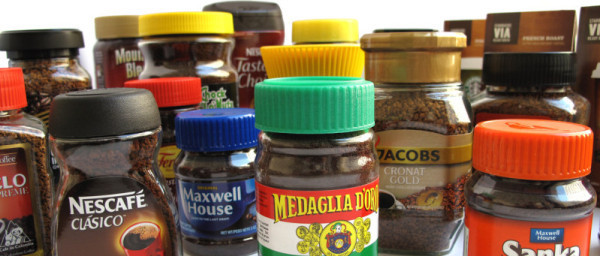 Totally exact you take the quality of coffee products seriously. And it appears that freshly ground and homemade coffee is superior to a cup made from instant coffee. Still, it is undesirable to make up your mind and choose the best instant coffee product in the supermarket.
However, that is not the case, because instant coffee serves you with distinct experience of high quality and cheery taste that is produced by advanced coffeemaker. And it turns out that instant coffee accounts for comparatively high proportion of the market source as before. (Tips: Is Instant Coffee Bad for You)
OK! Let's review Top 7 best tasting instant coffee in the 2017.
Here is the best tasting instant coffee comparison chart.(The user rates comes from evaluation and feedback from costumers)
Product name
Flavor
Roast
Ingredients
Pros
Calories
Size
Price

Starbucks VIA® 

Ready Brew

Italian Roast Coffee

Bold and hints

of cocoa and nuts

Italian

roast

100% micro 

ground Arabica

coffee beans

Total fat and

 calories free

0 cal

50 

packets

$39.85

Maxwell House 

French Vanilla 

Instant Coffee

French vanilla,

creamy texture

French

roast

Instant Coffee, 

sugar, corn syrup

etc

Great flavor 

without any 

underlying 

bitterness

60 cal per

 serving

17 

servings

$12.36

Mount Hagen 

Organic Freeze 

Dried Instant 

Coffee

Weaker and 

milder organic

 flavor

Light

roast

Organic Arabica

beans via Germany

Rare organic

 instant coffee 

0 cal 

60 

servings

$54.97

Douwe Egberts 

Pure Gold 

Instant Coffee Sticks

Strong aroma

of the fresh brew

Medium

roast

Instant Coffee

Satisfies your

 coffee craving 

0 cal 

200 

sticks

$40.87

Nescafé Clasico

 Instant Coffee

Rich, bold 

flavor

Dark

 roast

Instant Coffee

Budget choice

 and super easy

 to get

0 cal

100 

cups

$11.49

Folgers Classic

 Roast Instant Coffee

Even and 

smooth taste

Classic

roast

Instant Coffee

Even dissolves

 in cold water, 

no black bottom

0 cal 

120 

cups

$23.00

Jacob's kronung

 Instant coffee

Super rich 

and flavorful blend

Medium

roast

100% ground coffee

Strong and 

espresso-like

taste

0 cal 

100 

servings

$19.99
Starbucks VIA® Ready Brew Italian Roast Coffee(≈$0.8/packet)
Flavor
Dark, bold and robust; rich and smooth texture
Ingredients
100% roasted Arabica coffee beans
The Italian Roast Instant Coffee is easier to prepare because of its lower temperature, less oil in the roasting process and shorter brewing time.
Maxwell House French Vanilla Instant Coffee(≈$0.7/serving)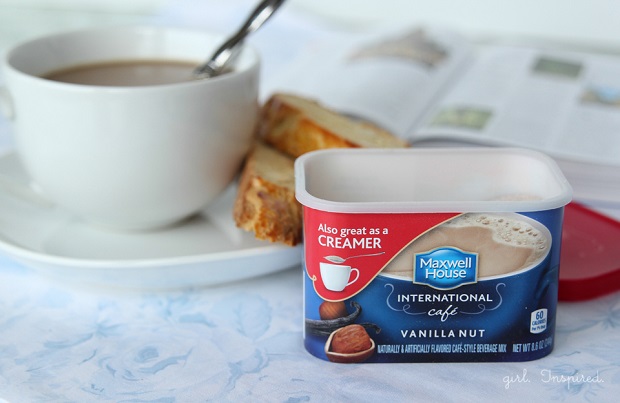 Flavor
French vanilla; rich and creamy texture
Ingredients
Sugar, instant coffee and nondairy creamer
Absolutely love this combination and purchased for years! It seems like they never changed the recipe. This is suitable for people who's not in to black coffee. But be careful not to have too much of this, it's not fat and calories free. If you're on a diet do notice that there's about 60 calories in your mug.
Mount Hagen Organic Freeze Dried Instant Coffee(≈$0.9/serving)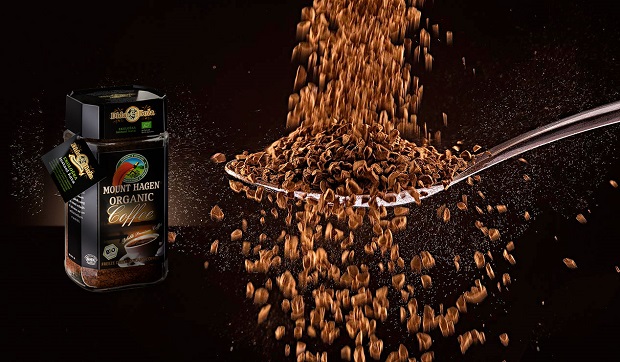 Flavor
Weaker and milder; smooth texture with brewed aroma
Ingredients
Organic Arabica beans from the highlands of Germany
Method
Freeze drying
In this way, the coffee extract is immediately frozen and shaped into small granules.
Also, read best and healthier coffee brewing methods
Douwe Egberts Pure Gold Instant Coffee Sticks(≈$0.2/stick)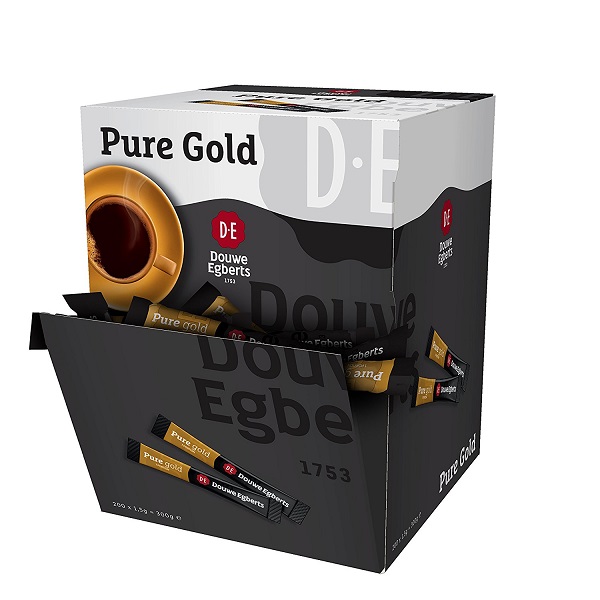 Flavor
Strong aroma of the fresh brew, it also satisfies your coffee craving 
Ingredients
Instant Coffee
As all we know that fresh coffee are the best, but that taste is always lacking on instant coffee. But this pure gold sticks taste just like a fresh manual-burred coffee. 
Nescafé Clasico Instant Coffee(≈$0.1/cup)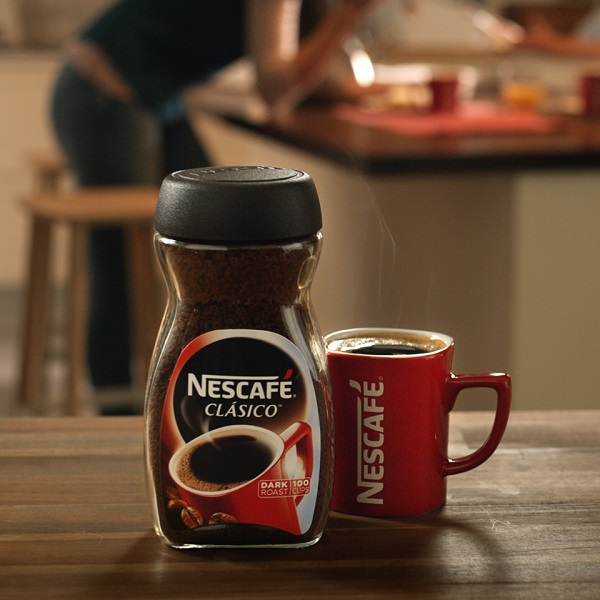 Flavor
Balanced bitter and sweetness
Ingredients
Instant Coffee
Since it's made of selected mix beans, so this Nescafé Clasico has the most balanced taste of these all. Even people who just start drinking coffee would like this taste. 
Folgers Classic Roast Instant Coffee(≈$0.2/cup)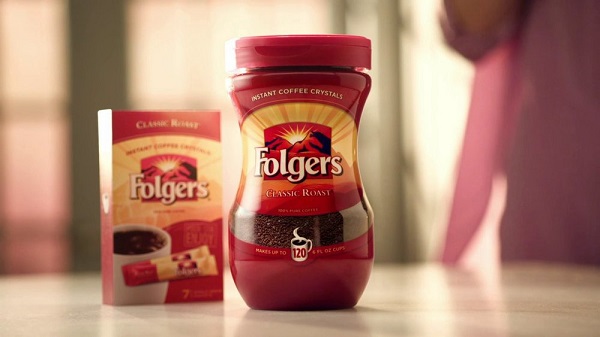 Flavor
Super smooth taste
Ingredients
Instant Coffee
Jacob's kronung Instant coffee(≈$0.2/serving)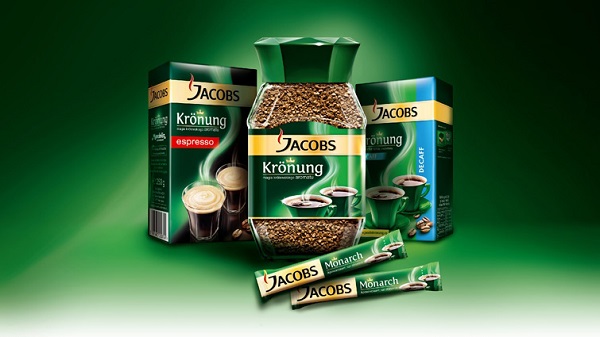 Flavor
Strong; espresso-like coffee
Ingredients
100% ground coffee
It doesn't taste as fresh as Douwe Egberts Pure Gold, but this one is the richest and strongest instant coffee of all. Sometimes my friends even use this instant coffee to make  latte.
So, that's our top picks of the best instant coffee of 2017. Hope you like this brief summary of the best instant coffee above. And whatever instant coffee brand you like the most, enjoy it. And if you have any questions or perspective, please edit in the comment boxes below.
Related: Different Types of Coffee Beans Explained
How Many Calories in A Cup of Coffee