5 Natural Ways to Make Flavored Water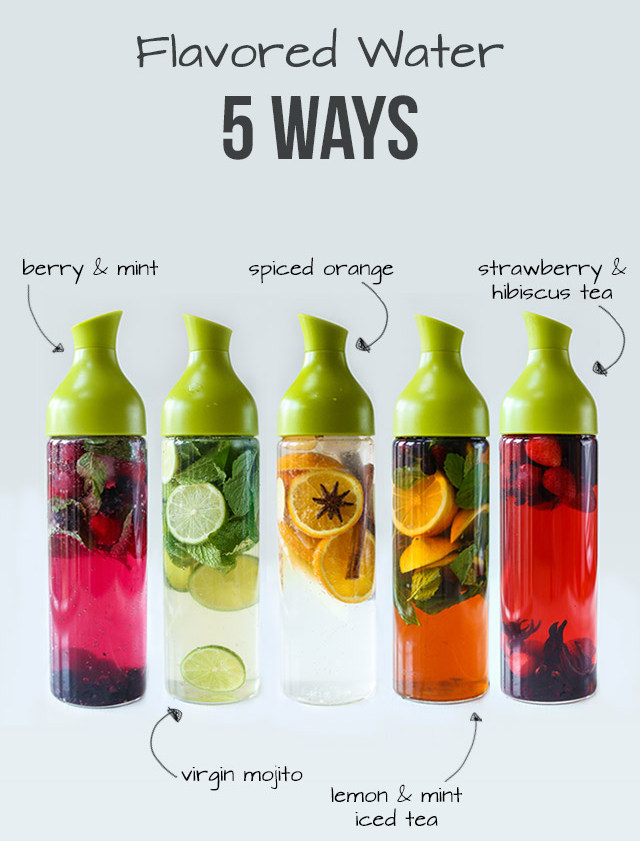 This picture is from ketodietapp.com
We already know that drinking 8 cups of water per day is good for our health. When you give up all those unhealthy beverages, you are left with water, tea and coffee which might get quite boring. Making flavored water can keep you hydrated and bring fun to drink water. 
To make flavored water, what you need: 
☑ purified water or soda water , and optionally ice
☑ herbs such as mint, rosemary, thyme, basil, lavender, etc. (optional)
☑ fruits and vegetables, such as cucumber, fresh berries, melon, lemon, orange, lime 
☑ spices such as cinnamon, cloves, star anise, ginger, etc. (optional)
☑ jars, pitchers or an infusion water bottle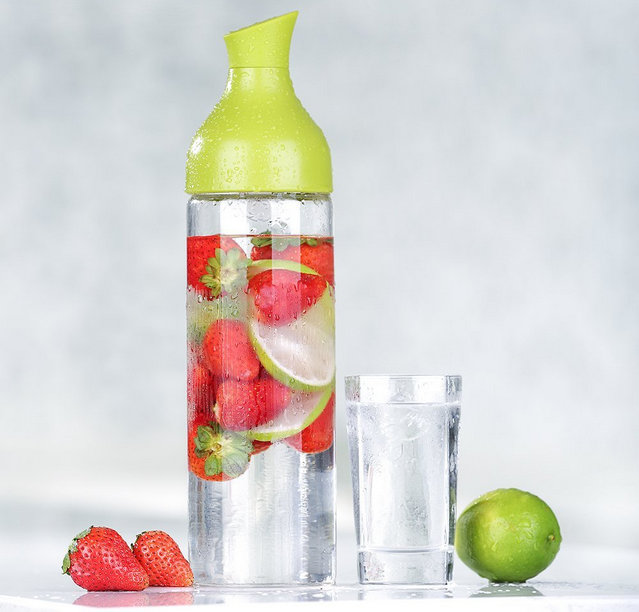 Top 5 Flavored Water Recipes
1. Berry & Mint
Cut a cup of berries into small parts. Mix them with a bunch of mint and add water. 
2. Virgin Mojito
Slice 1-2 limes. And mix the sliced  limes and a bunch of mint. Then add water. 
3. Spiced Orange
Mix 1 orange (sliced), 1-2 cinnamon sticks, 1 star anise, and a small piece of sliced ginger.
4. Lemon & Mint Tea
Make a cup of tea by pouring hot water over tea bag or loose leaf tea (black tea or rose hip). Then pour the tea out and let it cool down. Add a bunch of mint, 1 sliced lemon into it.
5. Strawberry & Hibiscus Tea
Prepare a cup of tea with 2 bags of green tea and 2-4 hibiscus flowers. Let is cool down, and then add 1/2 cup of strawberries.