How to Make A Gallon of Sweet Tea
It's not summer until there's a pitcher of sweet tea or infused water in the fridge. Sweet tea, a style of iced tea, is the most popular summer drink in the United States especially the Southern United States. It is traditionally served ice-cold with only sugar. But, now it may sometimes be flavored with raspberry, lemon, or mint. You can also made sweet tea with a simple syrup, tempered with baking soda to reduce the drink's acidity. Now let's learn how to make a gallon of sweet tea everyone will enjoy.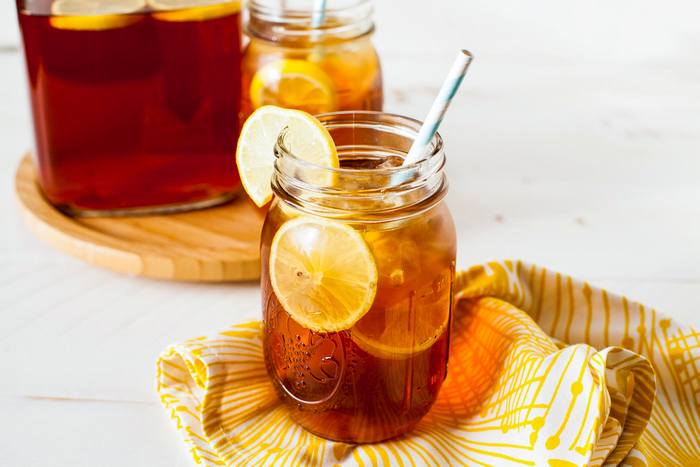 How many tea bags for a gallon of sweet tea?
What kind of tea and how many tea bags you use to make a gallon of sweet tea is very important. Buy quality tea bags when making sweet tea. Generally, Luzianne, Lipton, Tetley, or even store brand tea bags will do the trick. As to the quantities of tea bags, it's really up to personal preference. To make a gallon of classic sweet tea, it is suggested to use six to eight single cup tea bags or two to three family size tea bags. 
How much sugar in a gallon of sweet tea?
It's really depend on your taste. For me, 1 1/4 cups granulated sugar is enough. This makes a fairly mild and lightly sweetened tea. If  you'd prefer a sweeter tea, add extra sugar to the full 1-gallon tea, 1/4 cup at a time before refrigerated. 
How to make a gallon of sweet tea?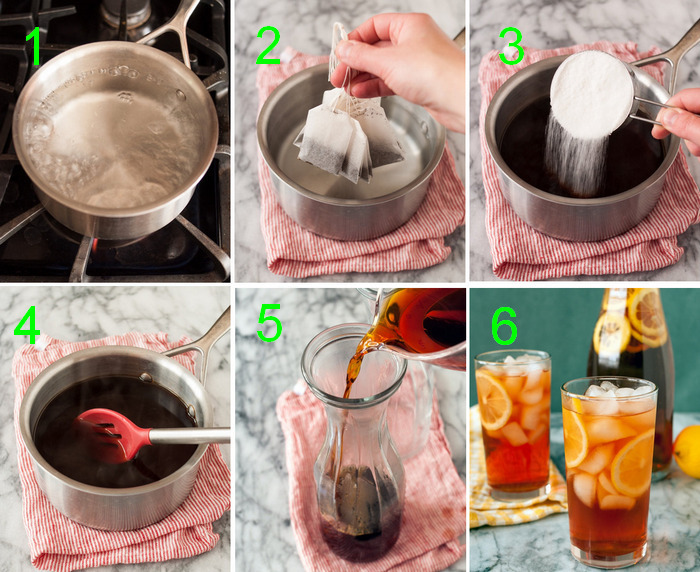 What You Need 
Ingredients
6-8 single cup black tea bags (or 2-3 family sized tea bags)
4 cups water, plus mote to fill one gallon
1 1/4 granulated sugar
Equipment
Small sauce pan
Long-handled spoon
A 1-gallon pitcher
Directions
1. Add tea bags and water to the sauce pan. Dunk the tea bags a few times in the water to fully hydrate.
2. Heat the water to boil. Then remove it from heat and let the tea bags steep for 5 minutes. After steeping, remove the tea bags and discard. 
3. Add the sugar in your gallon pitcher and then pour over with hot tea. Stir until the sugar  is completely dissolved.
4. Add water until jug is full. Stir well. 
5. Refrigerate until cool. Chill for at least 4 hours or overnight. Serve with ice. Also, you can add flavor with some lime slices, mint or raspberry.