How to Make Green Tea Latte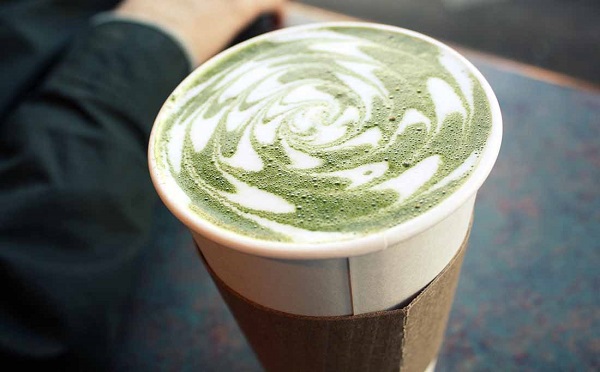 Starbucks is popular around the world for its coffee beverages among a lot of young people. It brings many different tastes of coffee to the public among which you can always find your favorite one.
Green tea latte is one of its most famous coffee beverage. "Smooth and creamy matcha is lightly sweetened and served with steamed milk. A perfect zen." Besides, matcha is said to be the purest form of green tea. It has more antioxidant properties than drinking green tea alone because you consume the whole leaf when you drink the powdered form.These are the reasons why this coffee beverage becomes an impressive taste that you will begin to miss the minute you leave Starbucks.
The fact is that you may not have the time or chance to go to Starbucks everyday to buy a cup of green tea latte, so what can you do to deal with your thirst for it. Certainly, the answer is making it at home by yourself.
And now, get ready for the recipe.
INGREDIENTS: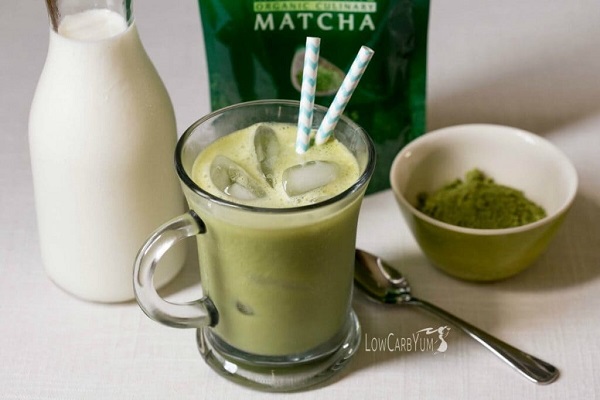 1½ tsp matcha (green tea powder)
1 tbsp water (hot water but not boiling water)
1 cup milk (cows, almond, soy, etc)
1 tsp granulated sugar (optional)
INSTRUCTIONS
Step 1.
Fill a tall glass with almond milk.
Starbucks uses vanilla-flavored soy milk. So, unsweetened vanilla soy milk is likely to give you the closest taste, texture, and consistency to what SB uses.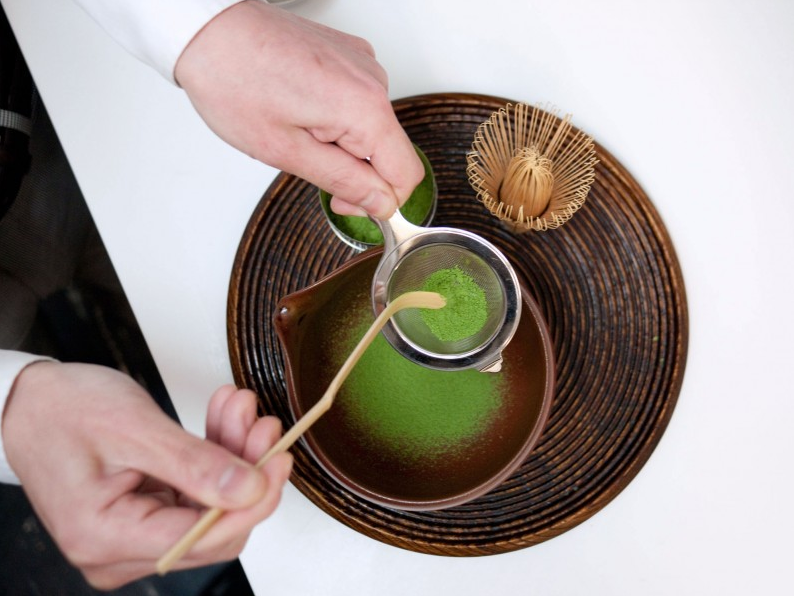 Step 2.
Dissolve tea powder.
Sift green tea powder into the cup to get rid of the lumps in the powder. Add hot (not boiling) water and whisk briskly until powder is all dissolved. This prevents the tea having lump in it so do not skip. The green tea paste should be smooth and foamy. I use a frother but you can also use a small regular whisk or chasen (bamboo whisk used for Japanese tea ceremony).
Step 3.
Add milk and sugar in a small saucepan.
Heat the milk over medium heat until small bubbles start to appear around the edge of the saucepan. Do not bring the milk to full boil. Turn off the heat. (Or use cold milk for iced latte)
Step 4.
Froth the milk until foamy, about 10 seconds with a frother. If you don't have a frother, you can skip.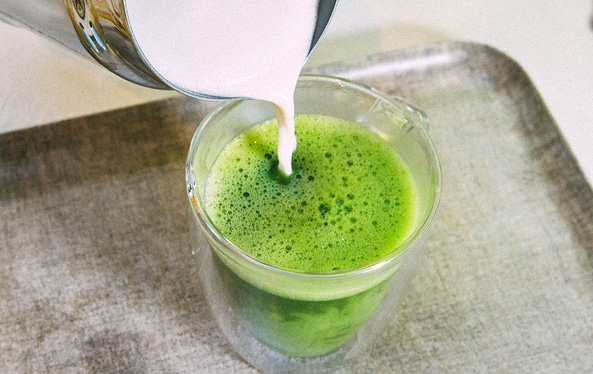 Step 5.
Add the hot milk and foam in the cup and dust the green tea powder on the top. (Add ice for an extra cold iced latte).
NOTES
Boil It a Tad so That It Separates: You may want to add the powdered green tea into a tad bit of boiling water in order to help the powder separate, then add to the milk. You could also add the matcha with the dissolved sugar mixture.
Shake in a Cocktail Shaker: You could also add the ingredients in a cocktail shakeror blender if the matcha is too powdery.
Get Ceremonial Grade: If your matcha tastes a bit bitter, make sure that you got ceremonial grade powder and not culinary grade powder. The culinary grade tends to have a noticeably different taste.
Use Almond Milk: As some commenters have pointed out, cow's milk appears to reduce the effect of antioxidants in the tea. And at least one study by the US National Library of Medicine seems to back that up.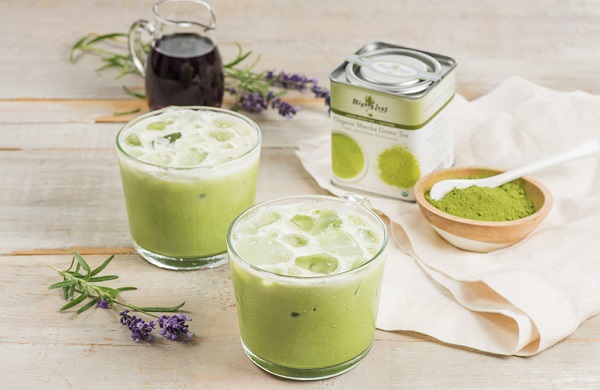 Hope you could enjoy this nice beverage and keep healthy!
You may also like: How to make ice brew tea at home