Best Glass Water Pitcher for Infused Water in 2017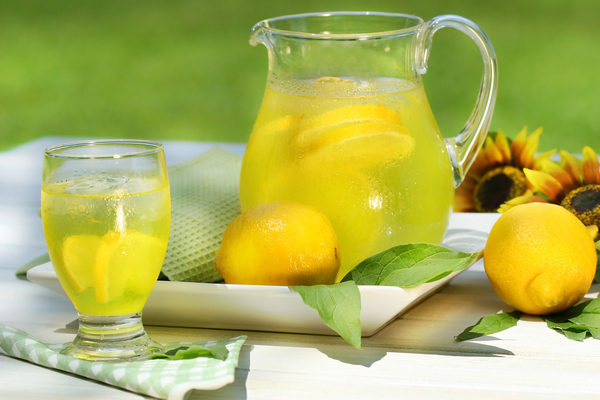 Imagine how cool it is to have a glass of iced infused water in this hot summer. To make infused water, the glass water pitcher is no exception due to its convenience and practicability. So what kind of water pitcher is a qualified one? How can we choose it? I'm going to recommend you our top picks: best glass water pitcher for infused water in 2017 below, it's all about life!
#1 Ecooe Glass Water Pitcher with Stainless Steel Lid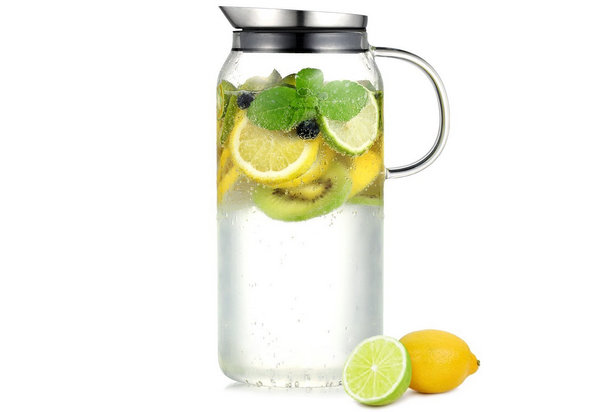 (Price:$19.99, Dimensions: 4.33 x 5.71 x 8.94 in, Capacity: 44 oz.)
First standard of your purchasing should be based on the material. Only the pitcher made by healthy and durable material will not damage your body, which is exactly what Ecooe Glass Water Pitcher possesses. Made of premium borosilicate glass, the water pitcher is crystal clear, stovetop-heating friendly, and withstands instant temperature change from – 30℃ to 150℃. So do not worry about  the water pitcher get cracked when meet with cold water and hot water. Thanks to the non-porous feature of borosilicate glass, no smell will linger after thorough washing so you can enjoy a cup of pure tea. What's more, its' inner lid with a section of 3mm-slits filter makes perfect tea or fruit infusion.
#2 Purefold Hot/Cold Water Pitcher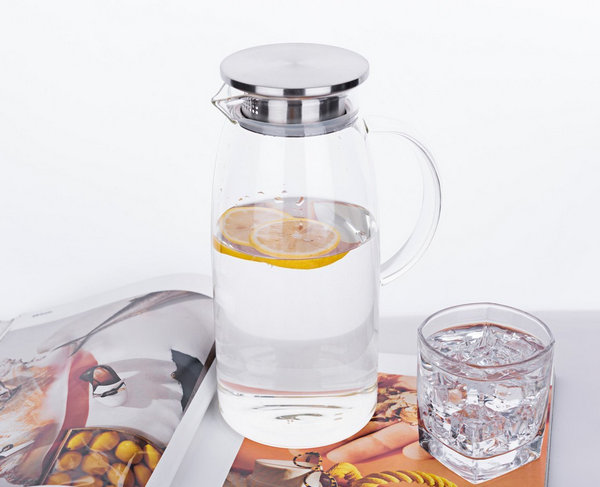 (Price:$23.99, Dimensions: 4.33 x 4.33 x 10.04 in, Capacity: 60 oz.)
This Pitcher is also made from borosilicate glass which is lighter and stronger than regular glass, hand blown, heat-resistant and 100% lead-free. The most important thing is with straight body design this pitcher can save much space; you can put it in the cabinet, refrigerator and other storage space. Further, it's able to withstand temperature 0 to 300℉ so it's safe on the stove-top. This is also best fro your infused water.
#3 Hiware Borosilicate Glass Water Carafe Pitcher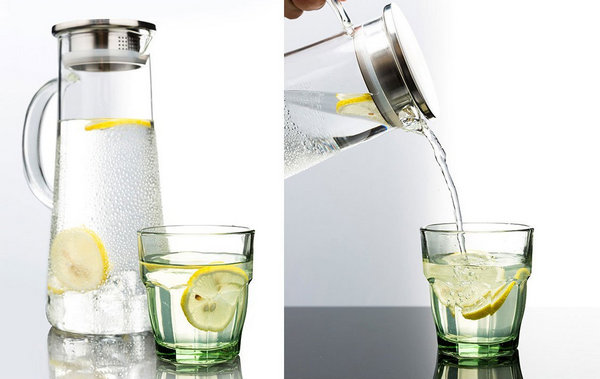 (Price: $21.99, Dimensions: 4.2 x 4.2 x 9.6 in, Capacity: 50 oz.)
Rated as one of the bets glass water pitchers in the market, the Hiware water pitcher is made from borosilicate glass. It comes with no-drip sprout and is accompanied with a lid that is made from stainless steel. The pitcher designed in a simple, classic elegant shape – the size of which fits neatly into the fridge door.
#4 Karafu Glass Pitcher with Infuser Lid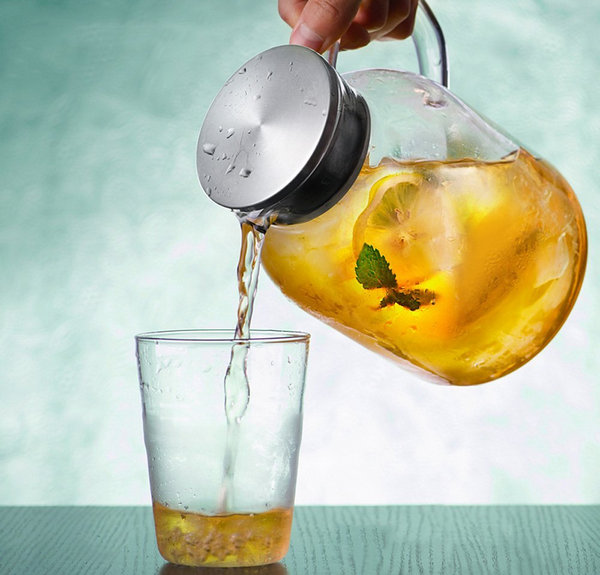 (Price:$28.99, Dimension: 5.31 x 5.31 x 9.06 in, Capacity: 68 oz.)
This glass pitcher is quite nice looking. The glass is slightly bigger than others on the market but large size makes it look great on the dinner table. You can make tea, milk, juice, ice water, or white sangria, or anything you can think of pitcher. 68 oz large capacity serves your family or entertains your guests. Also it fits well in most fridges. The handle is very large so it's really easy to grip, ensuring you won't be scalded by hot liquid.
#5 Paksh Novelty Hermetic Seal Glass Pitcher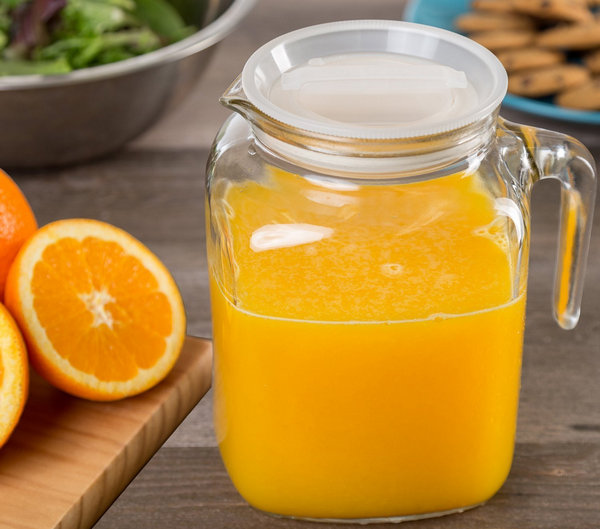 (Price:$14.99, Dimensions: 7.2 x 5.5 x 5.5 in, Capacity: 68 oz.)
This pitcher is constructed of thick glass, the absence of lead guarantees 100-percent recyclable products. What are more, superior resistant and dishwasher safe guarantee the longest possible durability. But it is NOT recommended for use with hot water! The glass must retain cold water temperatures. You can place your sun brewed tea, infusion fruits, kombucha or kefir inside because the airtight seal can keep juice fresh for days. For a healthy lifestyle, use this great glass pitcher in lieu of those cheap plastic ones which retain hazardous chemicals and leave a bad plastic taste.
Yup, this our top picks for best glass water pitcher for infused water in 2017, hope you can benefit from it and improve your quality of life from details like a pitcher in your shiny and spacious kitchen!
Our Top Picks: Best Teapot, Best Pepper Mill, Best French Press