Best French Press Coffee Makers
French Press, also called coffee press, press pot, coffee plunger, or cafetiere, is a piece of coffee brewing equipment, producing a fuller or bolder flavor while compared with paper filtered coffee makers. With French Press, you are able to make hot coffee, cold brew coffee and even tea. So, how to choose out Best French Press Coffee Makers?
#1 KONA French Press Coffee Maker – $19.97
While rating 4.7 on amazon with 9K+ customer reviews, KONA features a modern but practical design that embraces to any kitchen counter. The unique outer shell is insulated and protective to the inner thick borosilicate glass. Consumers speaker highly of how solid and sturdy the KONA french press is. Made of stainless steel, the plunger and filter work well together so that customers never experienced any coffee grounds in mouth, summarized from amazon customer reviews.
Where to Buy: https://www.amazon.com/dp/B00FMJDJ5C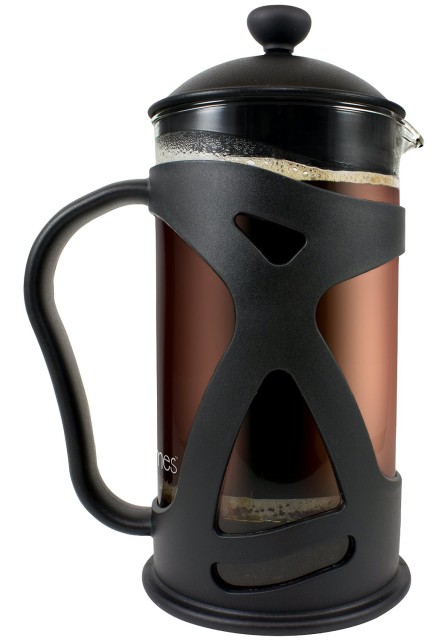 #2 SterlingPro French Press Coffee Maker – $25.96
Another competitor to KONA French press, StirlingPro also tops No.1 as Amazon's best seller. It features durable borosilicate glass and chrome exterior, lid, plunger and a black plastic handle. What's the big difference? Well, StirlingPro was the first to use Double Screen System to ensure no grounds in the coffee. Among its over 7,000 customer reviews, 77% customers are satisfied that the French press works as advertised.
Where to Buy: https://www.amazon.com/dp/B00DUHACEE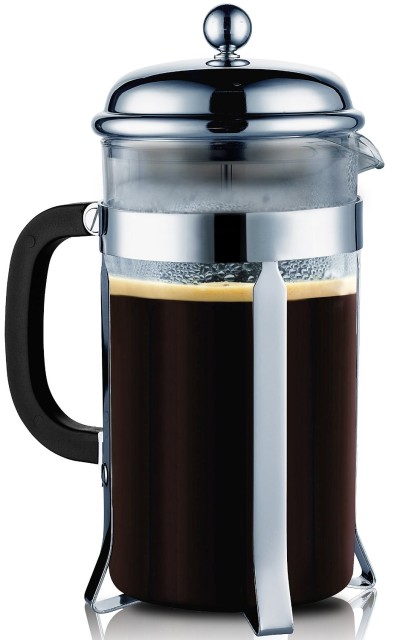 #3 French Press with Triple Filters by Utopia Kitchen – $10.99
Another #1 best seller, rating 4.1 with over 5K customer reviews on amazon in no more than one year, this french press by Utopia Kitchen features on its triple stainless steel infuser filters ensuring taste-free parts that nothing will come between you & your coffee beans. Moreover, its beaker feet design could prevent wobbling while sitting in the table.
Where to Buy: https://www.amazon.com/dp/B015DSROF2/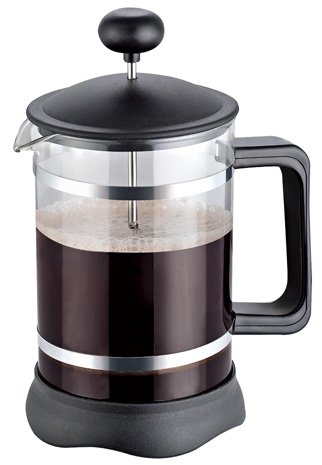 #4 Bodum Travel French Press Coffee Maker – $27.42
Made of vacuum-sealed, double-wall stainless steel with a colorful, silicone, non-slip grip, Bodum travel press make it true, that is, a good cup of coffee or tea always at your fingertips, even on the go.
Where to Buy: https://www.amazon.com/dp/B008TYX1DW/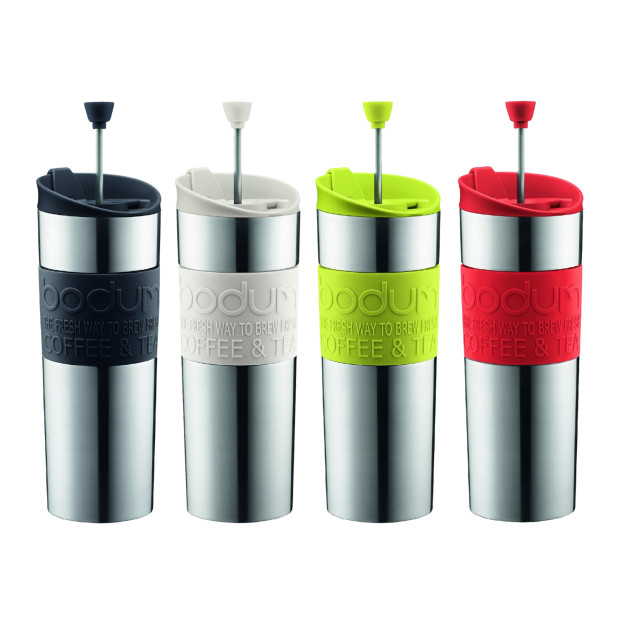 #5 Ecooe French Press Coffee Maker – $19.99
New brand as it's to amazon and customers, while, it incorporates all the great things of competitors on the market, borosilicate glass beaker, stainless steel base, double ultra-fine stainless mesh filters and nonslip handle. Ecooe French press has a modern and eye-catching design while offering you great-tasting coffee or tea.
Where to Buy: https://www.amazon.com/dp/B01D4EVXVS/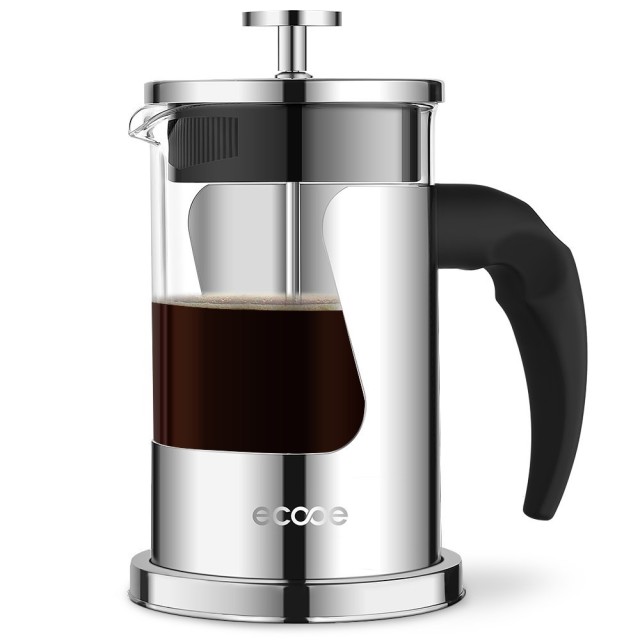 Related articles:
Aeropress vs French Press: Which is Better to Brew Coffee