[Round-UP] 10 Household Uses for Vinegar
Do you know vinegar has many uses other than for cooking?  Here I will put together a list of 10 awesome household uses for vinegar – easy life hacks you need know. 
1. Unclogging A Drain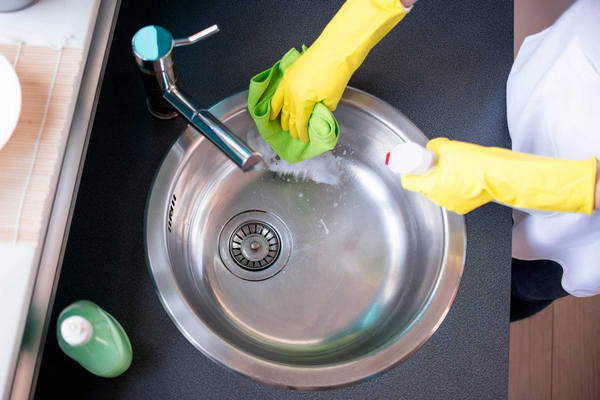 Is your drain clogged and don't have any drainer? Grab some vinegar and some baking soda, for about half a cup of baking soda into the drain and then a cup of vinegar. Once it stops foaming, wash it out with hot water. No more clog. 
2. Removing Coffee/Tea Stains form Cups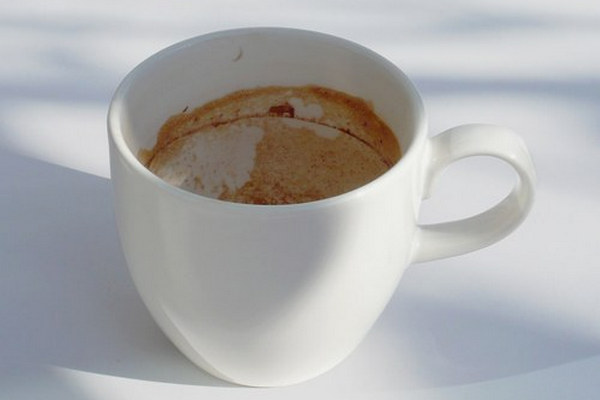 Finish your cup of coffee (tea), only to find the cup is covered with pesky stains? Sprinkle a little baking soda onto the bottom of your stained cup, and add just moderate vinegar, and scrub.
3. Removing Adhesive Residue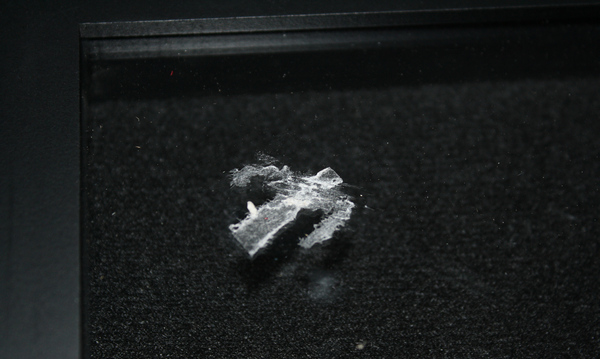 Did a sticker or tape leave some sticky residue behind? Saturate the area with white vinegar and let it sit for one minute. Then, you can easily and quickly scrub the residue away .
4. Getting Rid of Awful Odors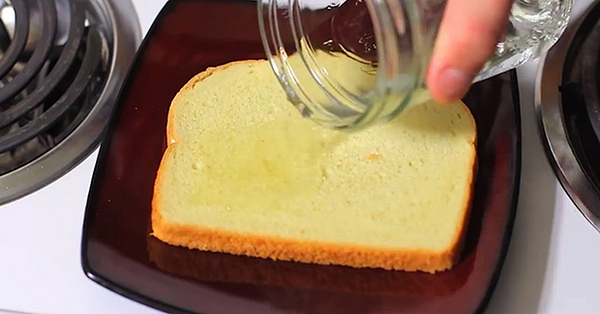 Does your fridge smell awful? Does your trash can smell like something died in it even though it's empty? Pour vinegar on a piece of bread and let it sock up. Then, put it in your fridge or trash can and leave it overnight. The awful odor will be no more the next day. By the way, the used coffee grounds and tea bags can also absorb odors. 
5. Loosening A Rusted Screw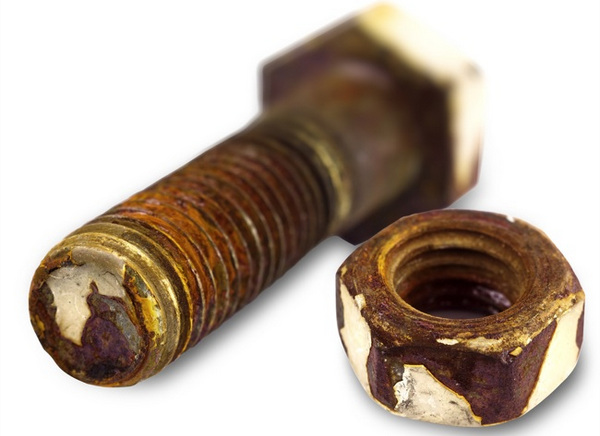 Have you ever come across a nut rusted itself solid to the accompanying bolt? Don't worry, vinegar can help you. Sock the screw with white vinegar for a day or so. Your screw will be shiny ans easy to loosen. 
6. Making Fruit Fly Trap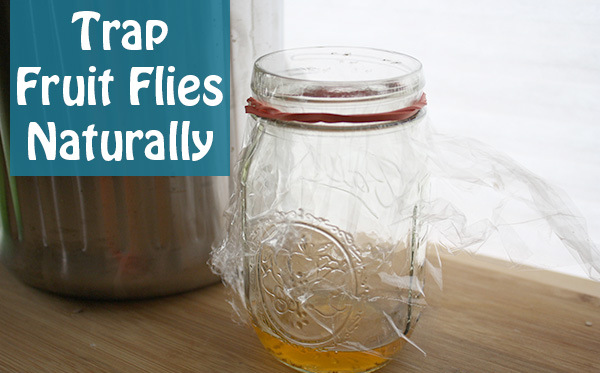 Did the fruit flies trouble you? Get some apple cider vinegar and pour it into a small bowl. Then cover the top with saran wrap  and poke a few hauls. The trap is set, the files will enter but never leave.
7. Getting Wrinkles out of Clothing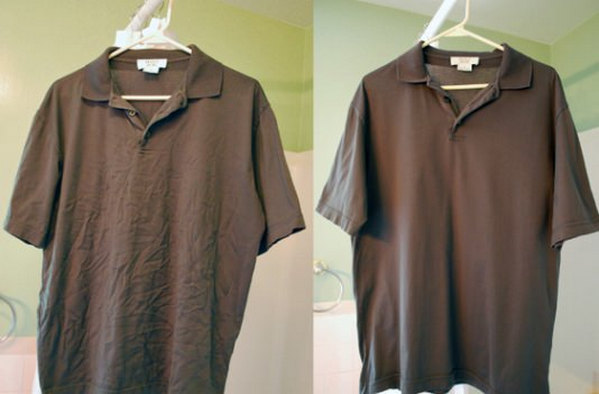 Need to get wrinkles out of your clothes in a pinch? Take a spray bottle and add one part vinegar and three parts water. Mist the clothing and let it hang for a few minutes. After drying, you will see the most of wrinkles have flattened out. Also, to avoid wrinkles, it is suggested to use laundry bags while washing clothes. 
8. Making Flower Last Longer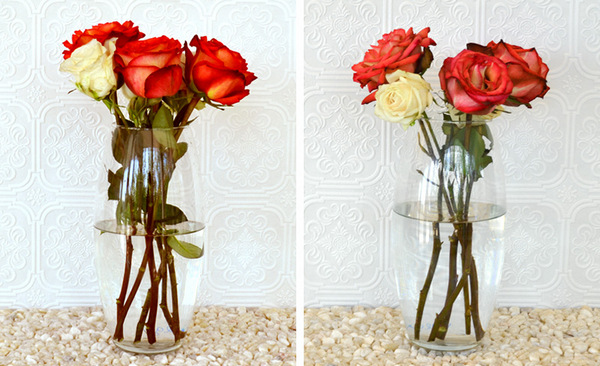 Tried of those lovely flowers died so quickly? Pour little apple cider vinegar in with some water, and mix them around. Add the flower to the new mixtures and they can stay alive much longer than before. 
9. Cleaning Glasses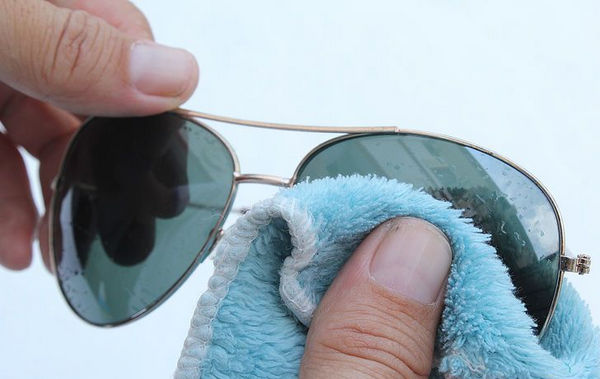 Have a problem getting your glasses clean? Sprinkle a little white vinegar onto the glasses and then scrub with a soft cloth. It will help remove all the dirty smudges and stains, leaving your glasses crystal clear and shine. 
10. Removing Chewing Gum from Clothes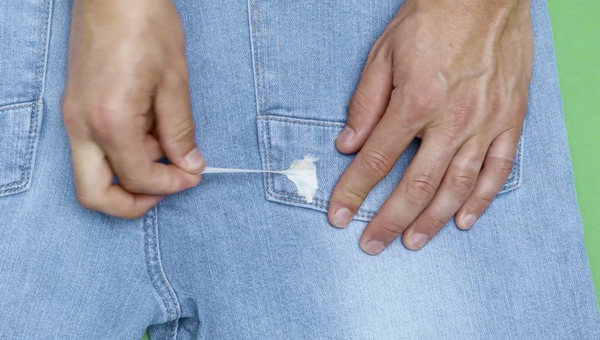 Trouble in getting rid of chewing gum from clothes? Heat a small bowl of vinegar and then pour the warm vinegar over the gum, saturating the area. The gum will dissolve.
Do you have any other household uses for vinegar? Post your own in the comments.