How to make KFC Style Fries in an Air Fryer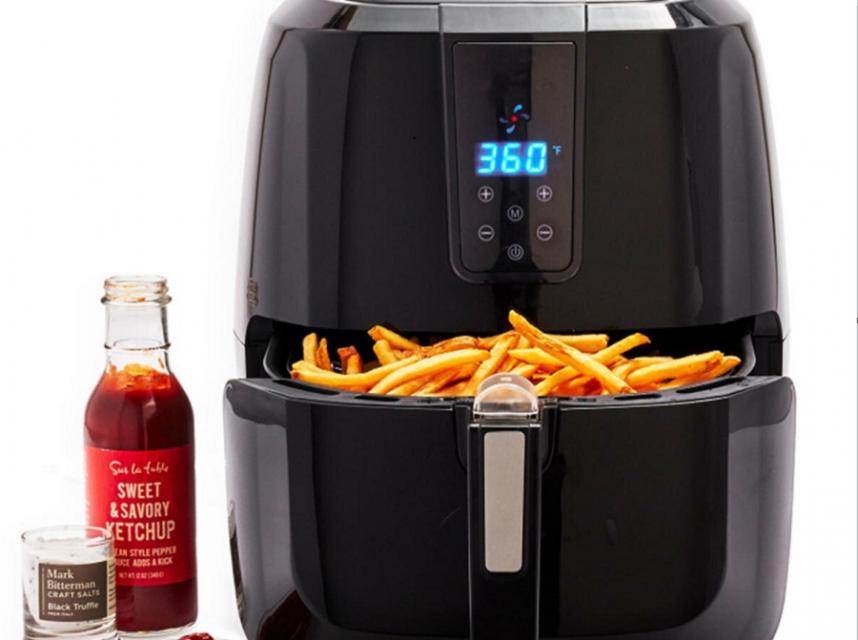 I've tried a lot of air fryer recipes, such as spicy chicken wings, cupcakes and French fries. All of them taste great. But I was only surprised by the French fries. It's the same as what was bought from KFC. Therefore, I want to share the recipe with you. How to Make Cupcakes in an Air Fryer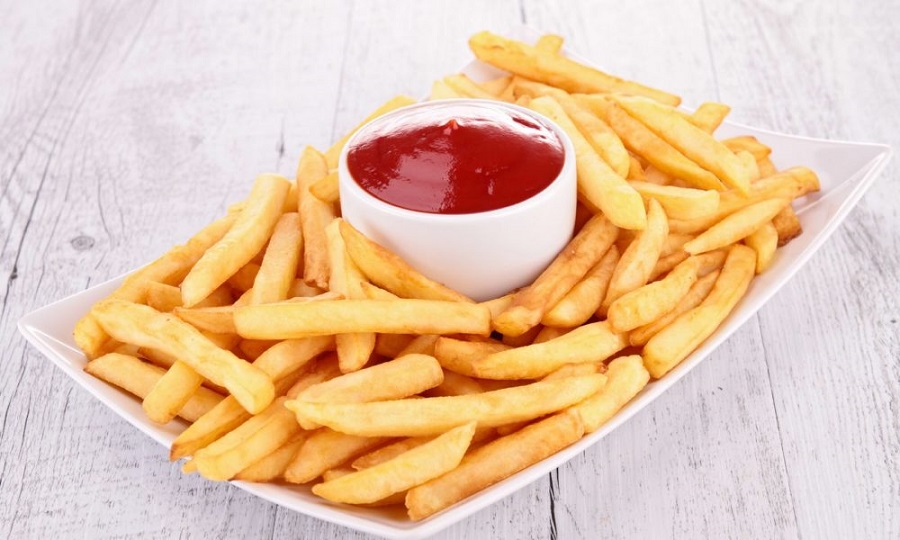 KFC Style Fries Recipe
Materials: some potatoes, salt, oil (any kind), chili powder, grounded black pepper.
Method:
Step 1 – wash up the potatoes and peel them. Cut them into the same size as the KFC fries.
Step 2 – wash them to remove the starch.
Step 3 – prepare a large bowl of water. Add a few salts to it, stir to dissolve, and dip the potato sticks into it for 15 minutes. After this operation, the fries will be crispier and more delicious.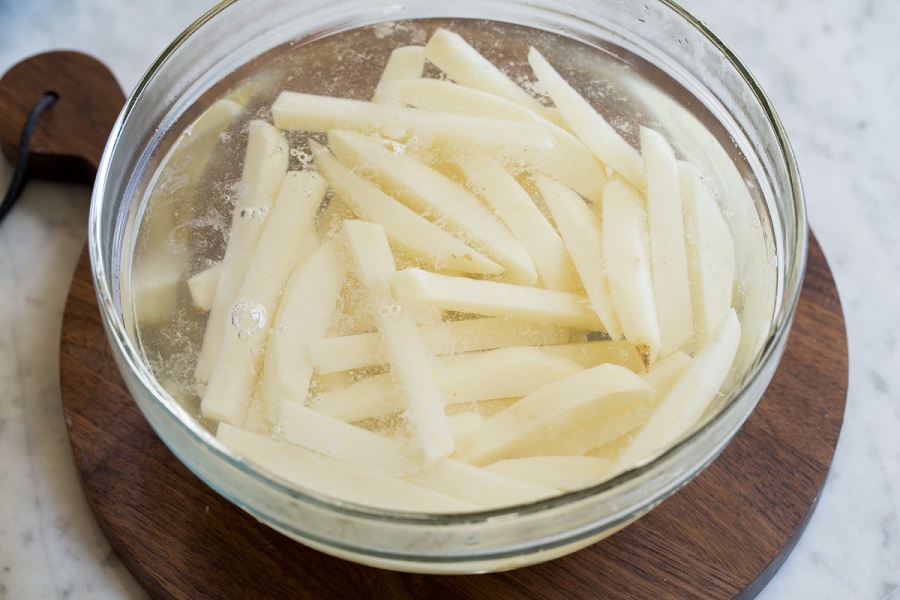 Step 4 – boil some water. Add a small amount of salt to it when boiling. Boil the potato sticks in it for 3 minutes.
Step 5 – fish out potato sticks and put them into cold water.
Step 6 – fish out potato sticks. Put them aside or use kitchen paper to dry them out.
Step 7 – put potato sticks in the refrigerator to freeze. Wait for 3 hours. It also makes the fries tasted crispier. And if the volume you prepared is more than you can eat at a time, pack them into small freshness protection packages. Then, you can take out one package of potato sticks at a time.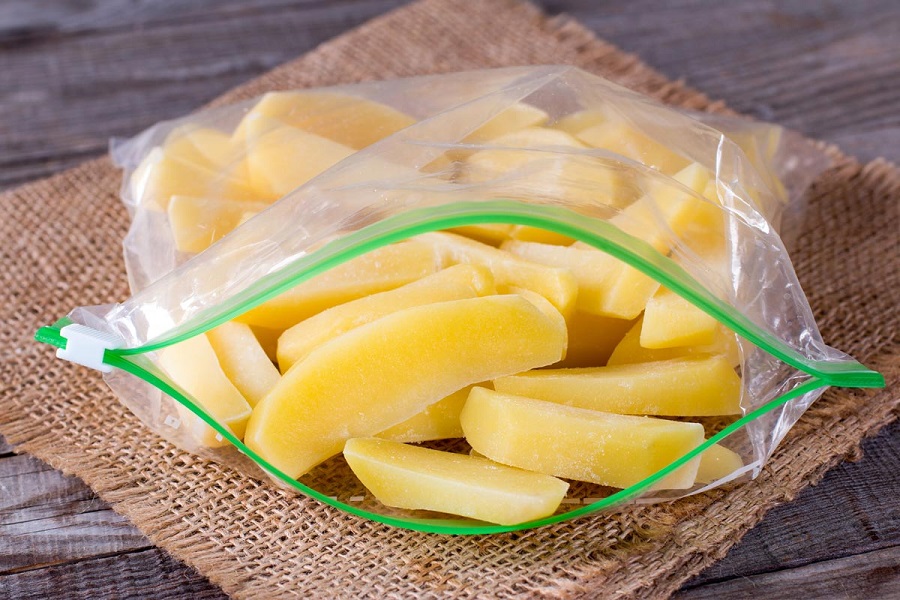 Step 8 – preheat your air fryer at 175℃ for 5 minutes.
Step 9 – put some potato sticks in the air fryer. Brush them over with oil.
Step 10 – bake them at 175℃ for 15 minutes. Stop the air fryer and flip side the potato sticks every 3 seconds.
Step 11 – adjust the temperature to 200℃ and continue to bake for 5-7 minutes.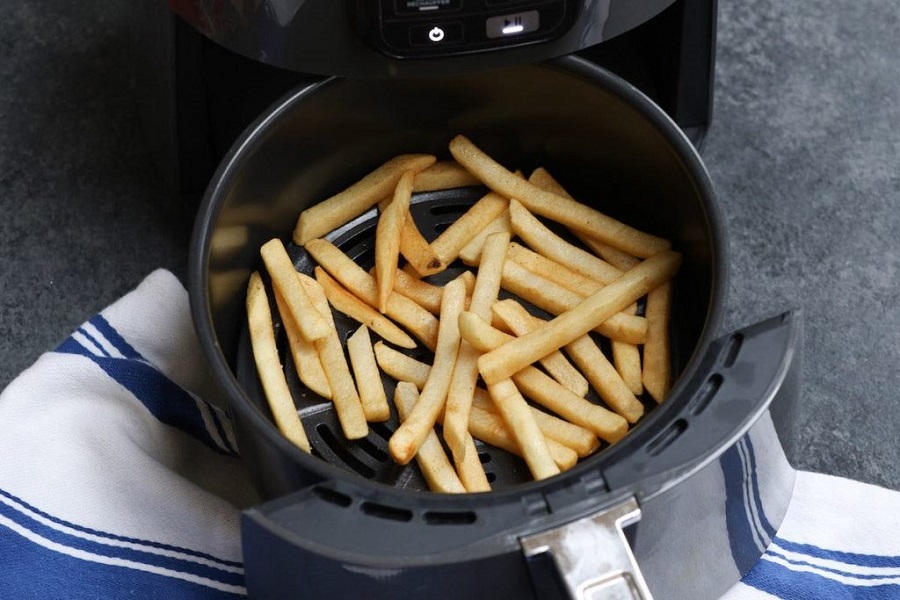 Step 12 – sprinkle some salt, chili powder or ground black pepper on them as your will.
Notice: you should adjust the baking time according to the condition of your air fryer. It's probably that your potato sticks need to be baked for more than 22 minutes.
I'm sure you will be surprised by the homemade KFC-style fries. If you have any questions, leave your comments below. It's welcomed to share your secrete air fryer recipes with us in the comment.