How to Chill a Drink Quickly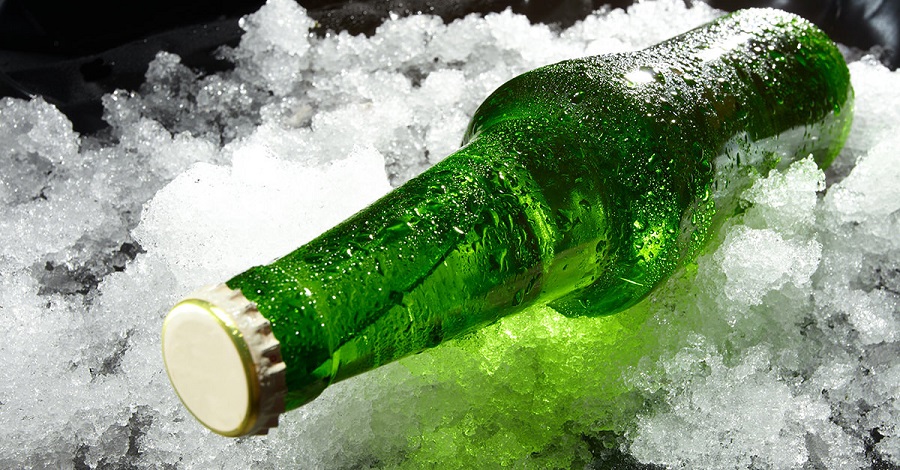 When you invite friends to your home in summer and they will arrive in a few minutes but find out that you forgot to chill drinks. You will feel desperate. At that time, what you need most is to read this article. Just kidding, you need to chill down your drink quickly. Read on to learn the methods.
Method 1: Chilling with a Wet Paper Towel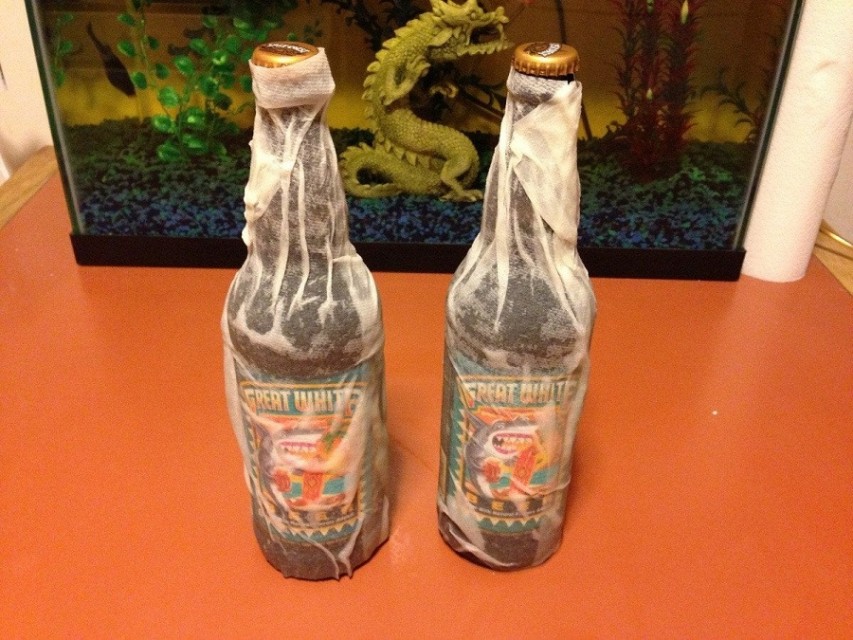 Step 1 – If it's a homemade drink, pour your hot drink into a plastic bottle firstly.
Step 2 – Prepare a paper towel that is large enough to wrap around the entire bottle.
Step 3 – Sprinkle some water on the paper and wet it out.
Step 4 – Wrap the wet paper towel around the bottle.
Step 5 – Place the bottle in the freezer
Step 6 – Wait for approximately 15 minutes, and then bring it out of the freezer.
Step 7 – If you drink it immediately, remove the partially frozen wet paper towel before. If you want it to continue cooling down the drink, leave it on the bottle. It will let you enjoy your ice-cold drink for a while.
Method 2: Chilling with Salted Ice Water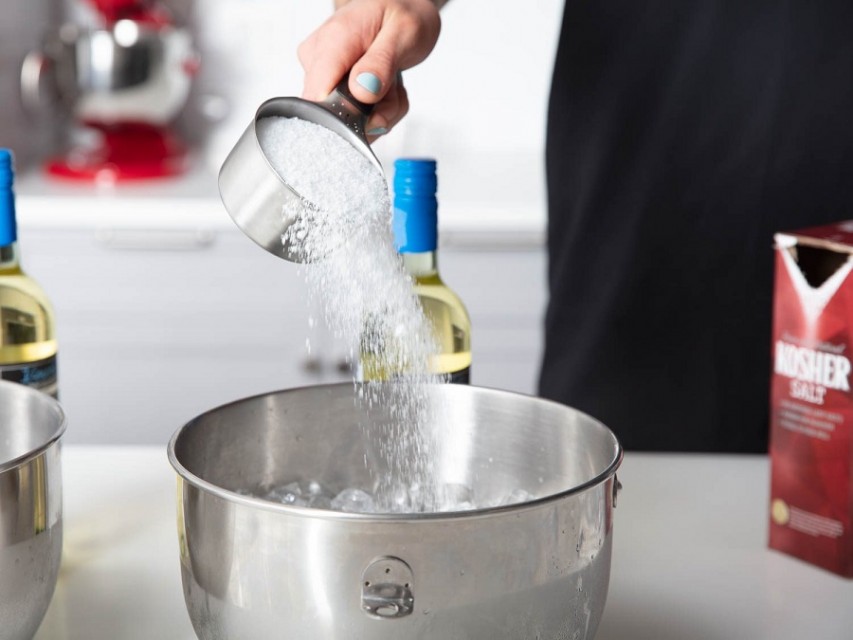 It is easy to operate and understand that using a wet paper and freezer to chill a hot drink, while the second method is easy but tricky. Let's see the method.
Step 1 – Prepare a large glass bowl. The thicker and more insulated the bowl, the better.
Step 2 – Fill it with water and ice. You may think more ice will cool the beverage more quickly. But too much ice will prevent the entire beverage container from being submerged into the water. Half ice and half water. That's the perfect proportion. And you need to make sure the water in the bowl won't get into the beverage container.
Step 2 – Add a small handful of salt to the water. It's difficult to imagine that salt can be helpful when you try to cool down the hot beverages. It's due to that the sale will disassociate into its constituent sodium and chloride ions. And the polar ions in water molecules will orient themselves accordingly. This chemical reaction requires energy which comes from the thermal energy in the water. That's the reason why salt will help to quickly chill the hot water.
Step 3 – Put the beverage container in the ice water.
Step 4 – Stirring it rapidly which will help the heat transfer out of your hot beverage.
Step 5 – The temperature will fall dramatically in a very short time. In Approximately two minutes. Then, enjoy your cool drink.
Notice: If the beverage is a carbonated drink like soda, it needs some time to settle before you pour it out from the bottle.
Recommended Kitchen Item
Ecooe Glass Water Pitcher 1500m with Stainless Steel Lid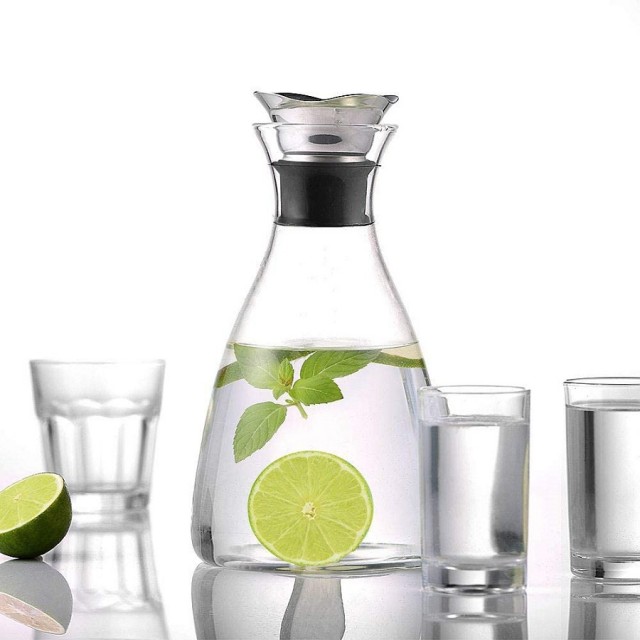 This stylish water carafe from ecooe will be your best kitchen helper. It adopts superior borosilicate glass, which is crystal clear and stove-top friendly. It can withstand an instant temperature change from -30℃ to 150℃. It also brings a comfortable gripping experience. It's your best choice for a beverage container.
If you know other good methods for a chilling hot beverages, leave a comment below to share with us.
Read More:
Why Is My Iced Tea Cloudy/Murdy?
How to make cheese tea at home