How to make cold drip coffee?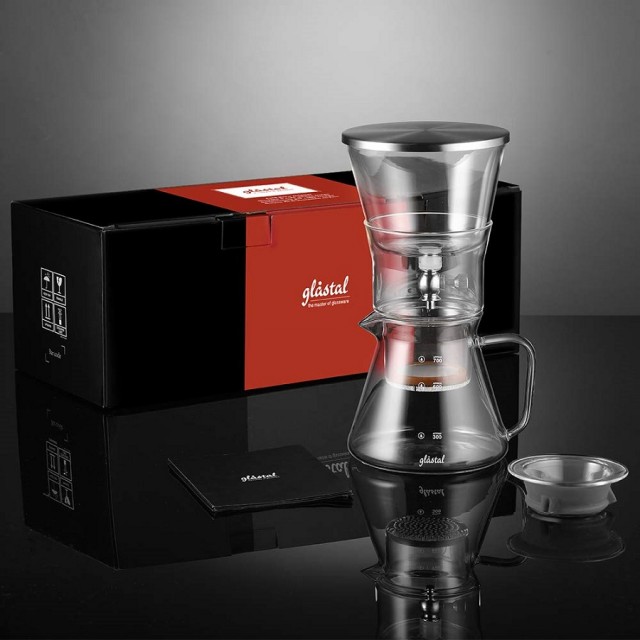 As a coffee enthusiast, I don't have a problem with caffeine, but I have a problem without it. Drinking a heavy mug of coffee is the most enjoyable thing every morning. Hot brewed coffee is usual to be seen, but cold-brewed coffee is worthwhile to have a try. Here is some way to make cold-brewed coffee.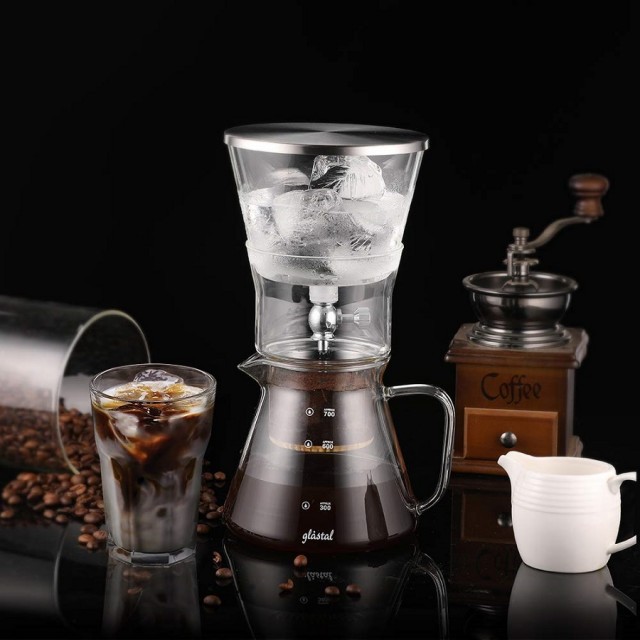 Ways to cold brew coffee
The Usual things that you need to make cold brewing coffee are Mason Jar, a sieve, and cheesecloth, but you can have more smooth cold brew coffee with good cold drip coffee maker. Firstly, you need to prepare 1 cup of coffee bean and 5 cups of filtered water. Secondly, grind your coffee to a coarse grind,mix 1:5 coffee to cold water, Thirdly, there should be a helpful filter. I recommend Glastal the cold drip coffee maker, that is perfect for making cold drip coffee. Before placing the top chamber above the filter, gently pour just enough water over the coffee to wet the beans. You will be pouring from the container holding the cold water or iced cubes. Then, you will dial in the dripper, and turn the handle. Meanwhile, you can control the flow of coffee into the bottom chamber. Adjust the flow rate of the dripper and It's about 2 drops every 3 seconds. As the last drop of water has left the top chamber and passed through the coffee, the brew is finished. The cold brew concentrate can be stored in a fridge for about two to five days.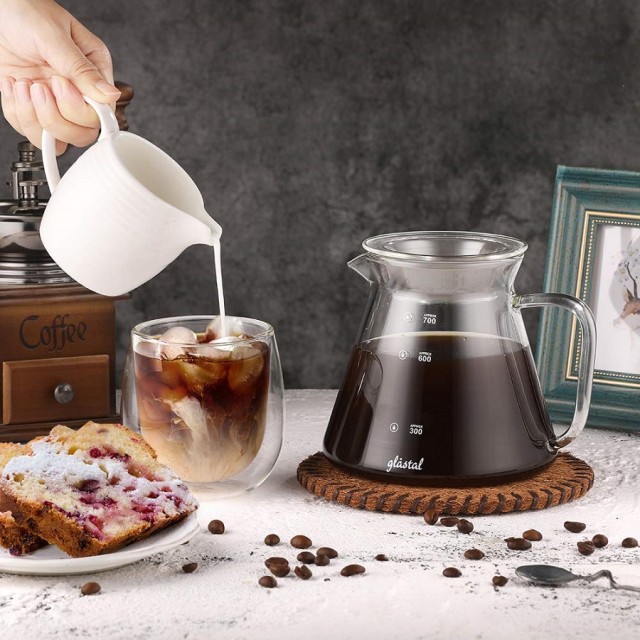 The Benefits of cold brew coffee
Compared to the hot brewed coffee, the cold-brewed has slow-release caffeine, and it can be preserved for up to 10 days. There are many health benefits for people. In fact, Cold brew coffee is a powerful antioxidant, which may protect your cells against the effects of free radicals. On the other hand, it is less acid overall and can avoid stomach issues in some way. Drinking Cold brew could boost your metabolism and lower the probability of heart disease. When you get to start the cold brew coffee, you may not go back. It is worthwhile to try it!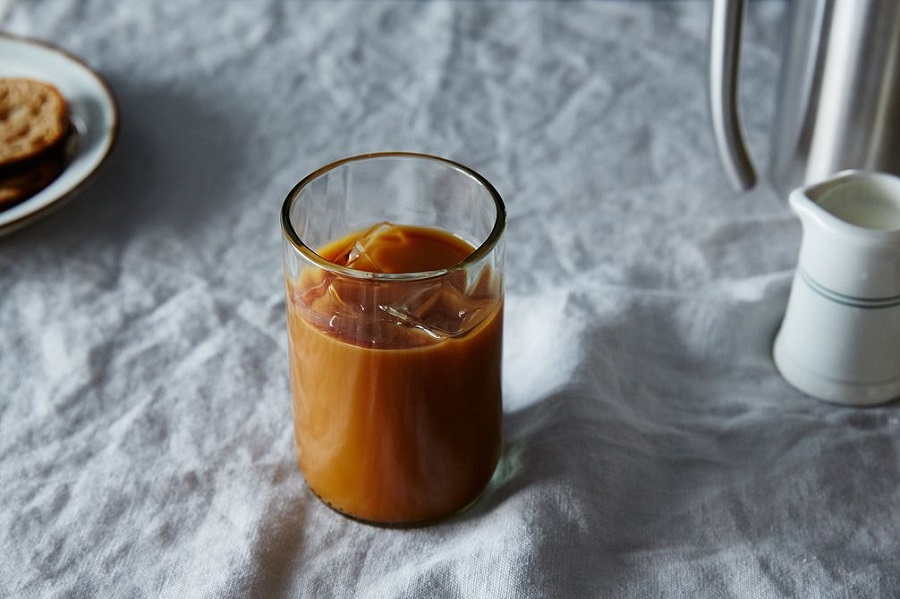 Recommend the Glastal Cold drip coffee maker
Cold Brewed coffee is more mellow and less acidic than regular coffee. As you are about to make a good cold-brewed coffee at home, Glastal cold brew dripper, which is made of borosilicate glass and 18/8 stainless steel, is a helpful tool for you. The product is also applied to cold tea. The body is made of borosilicate glass, so it is safe and tasteless. The lid and filter are made of high-quality stainless steel with strong abrasion and corrosion resistance. What's more, It can turn the value to adjust the speed of dripping water and control the strength and taste of the coffee. It is worthwhile to be mentioned that the cold-brewed maker has a double layer filter, the two layers of the sieves are combined to completely filter without leaving any residue. All in all, This is a practical and valuable cold drip coffee maker for coffee-lovers.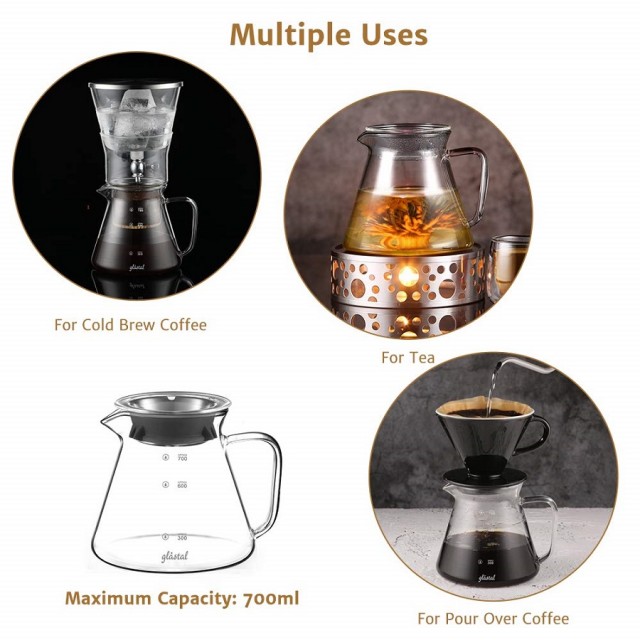 Read More:
1. What is the purpose of the red wine glasses?
2. Tips for drinking water every day