Easy hot chocolate recipe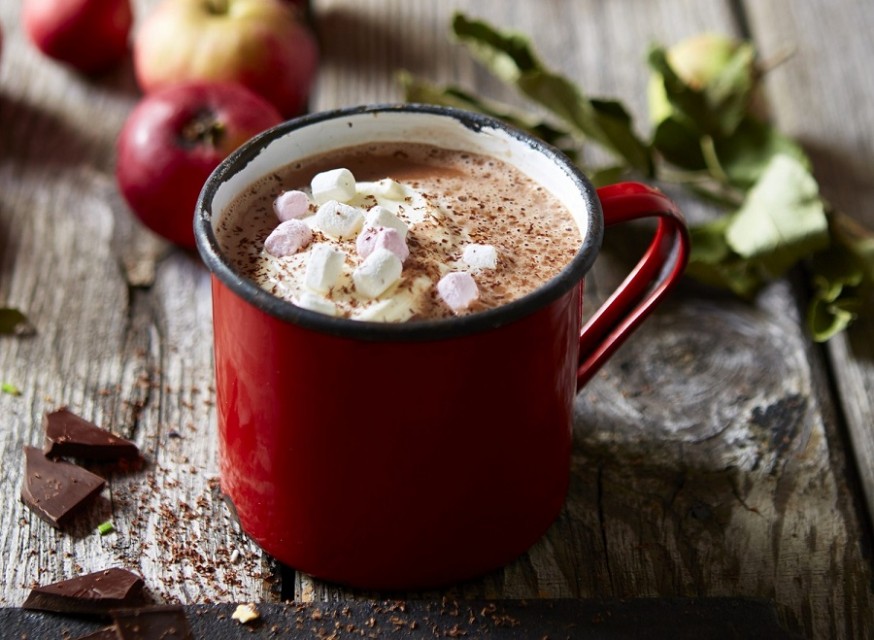 Hot chocolate is a wonderful drink for the chilly wintertime. It's just like a warm hug or a hot bath after a day in the cold wind. Here's a simple guide about how to make old-fashioned hot chocolate from scratch, which can be combined with more ingredients to make it even more satisfying.
Ingredients
1. 2 ounces unsweetened chocolate (or unsweetened cocoa powder)
2. 4 cups milk
3. 1/3 cup sugar
4. Pinch of salt
5.  1/2 teaspoon vanilla extract
6. Marshmallow cream or whipped cream as a topping. For a different flavor, you can also add chocolate shavings, chopped-up candy, or the sweet sauce (Nutella sauce, for instance) you like.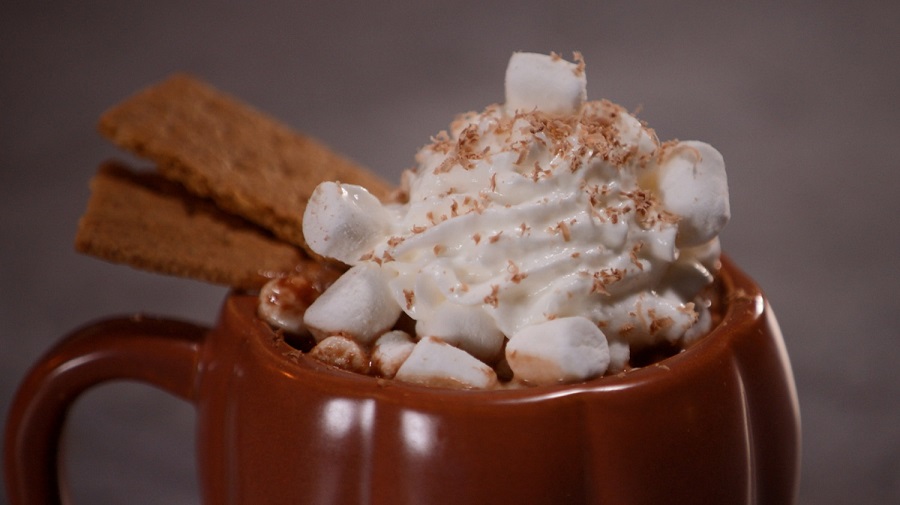 How to make hot chocolate
Step 1
Mix chocolate, salt, milk, and sugar in a saucepan. Whisk gently with medium-low heat until they're well blended. If you're not sure how much sugar is best for you, add 1/4 cup of sugar first and then taste it to decide if you need more.
Microwaves can also help you make hot chocolate. First, you need to mix all the materials in your mug, then put it in the microwave for 15 seconds to 30 seconds until steaming. Stir thoroughly.
Step 2
Remove your saucepan from the heat and stir in the vanilla extract. Whisk until the mixture gets frothy.
Step 3
Pour the hot chocolate into a mug and then top with some marshmallow creme or whipped cream. If you want it to stay warm longer, serve it in a preheated mug or a smart mug warmer.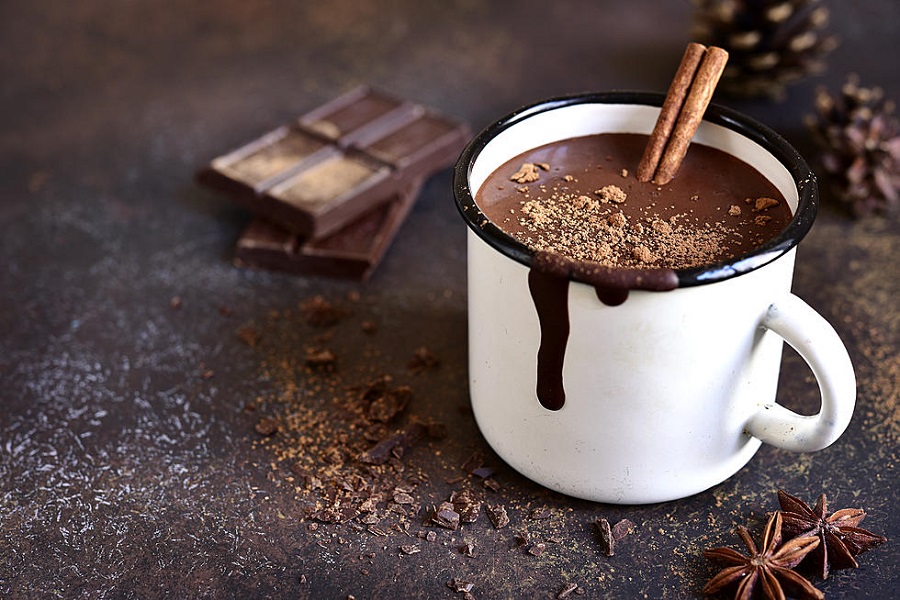 Variations
1. Cinnamon hot chocolate: To make your hot chocolate a little more exotic, just add ground cinnamon or a cinnamon stick into it.
2. Richer hot chocolate: Replace the milk with heavy cream or simply use whole milk.
3. Peanut butter hot chocolate: Add a bit of peanut butter into your hot chocolate and stir well.
4. Mocha hot chocolate: With extra 2 tbsp instant espresso powder, you'll have a cup of mocha hot chocolate.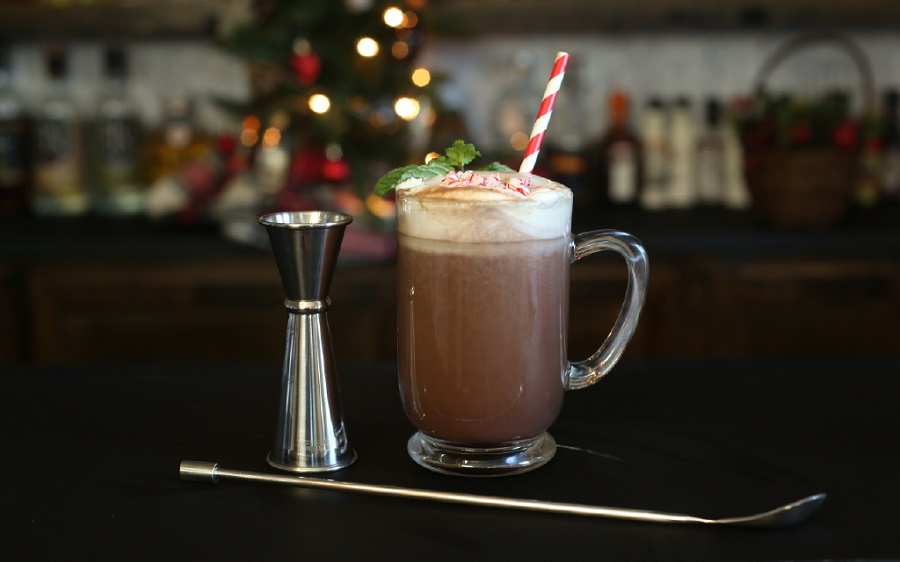 How to make spiked hot chocolate
You can also add the alcohol you like into your hot chocolate. How much you add depends on personal preferences, but generally, you'll need at least 1 tbsp to 1/4 cup. As to which liqueurs to choose, here are some great options, including coffee liqueurs, Irish cream liqueurs, flavored vodkas, and peppermint schnapps.