2 Super Delicious Snacks You Can Make with An Air Fryer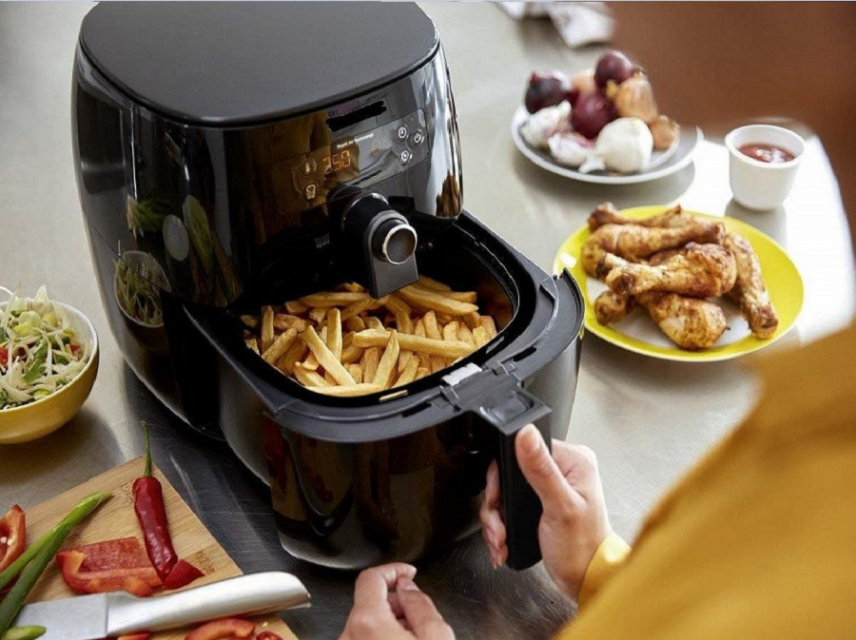 Air fryer is so popular right now. It's easy to operate and no need to apply much oil. Therefore, a lot of people believe that it's a great kitchen gadget. Today, I will teach you two delicious air-fryer snacks recipes.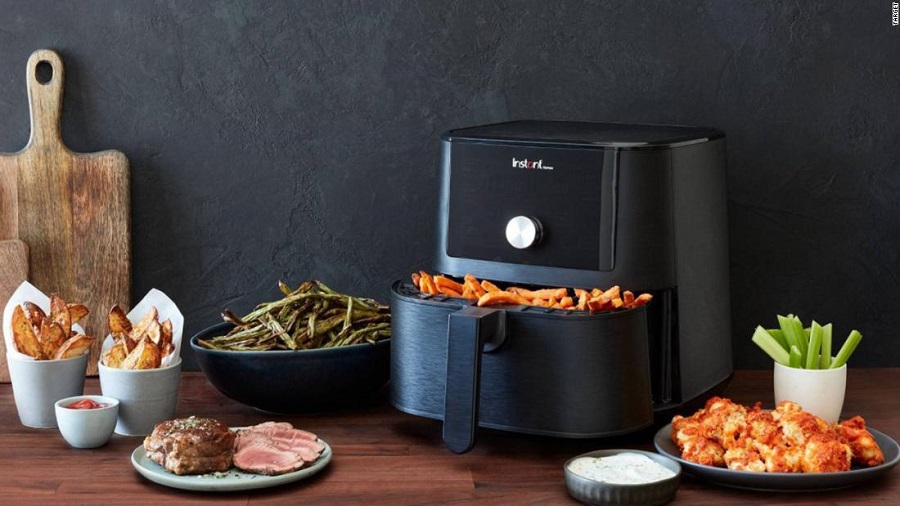 Air-fryer Potato Chips
This low-fat snack is very suitable for your TV time. No need to buy potato chips anymore once you learn this recipe.
Ingredients: 2 potatoes, one teaspoon of oil, half spoon of cumin powder, one spoon of barbecue powder, one teaspoon of salt, a small amount of black pepper powder and chili powder.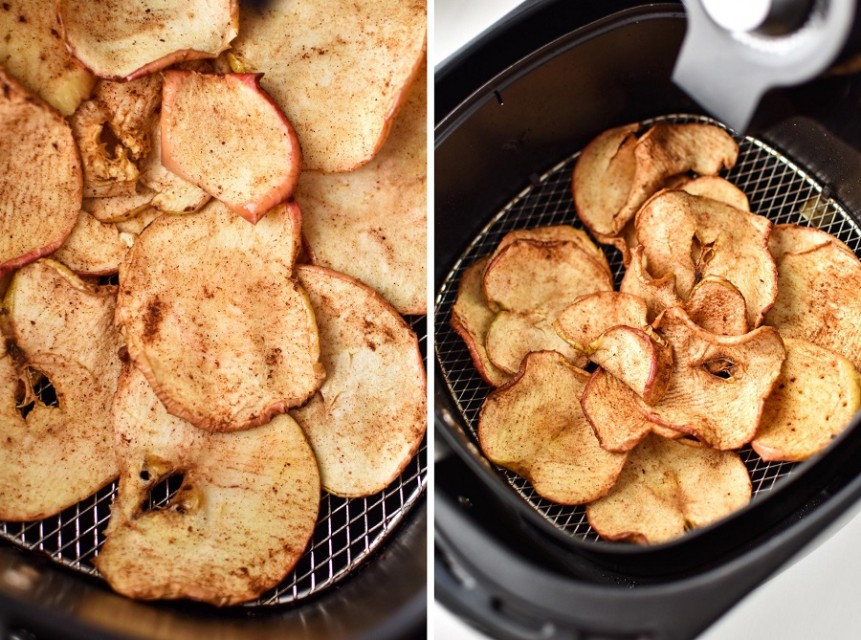 Method:
Step 1 – Peel the potatoes. Slice them with a slice tool, which enables you to get watery potato slices.
Step 2 – Soak the slices with clean water for 10 minutes. Then, wash out the starch on them.
Step 3 – Use kitchen paper to dry the potato slices. Put them into a large bowl.
Step 4 – Add oil, cumin powder, barbecue powder, salt, black pepper powder and chili pepper into the bowl. Mix properly and spread them on the basket of your air fryer.
Step 5 – Bake in the air fryer at 180℃ for 10 minutes. Turn over every piece of potato slices. Continue to bake for 10 minutes. Then, turn over them again and bake for 3 minutes. Finish.
Notice: you should adjust the time according to the real situation, because the thickness of the potato slices you prepare may be different from mine. How to Make Cupcakes in an Air Fryer
Cheese Sweet Corn Kernels
Ingredients: Sweet Corn Kernels, sugar, oil, butter, cheese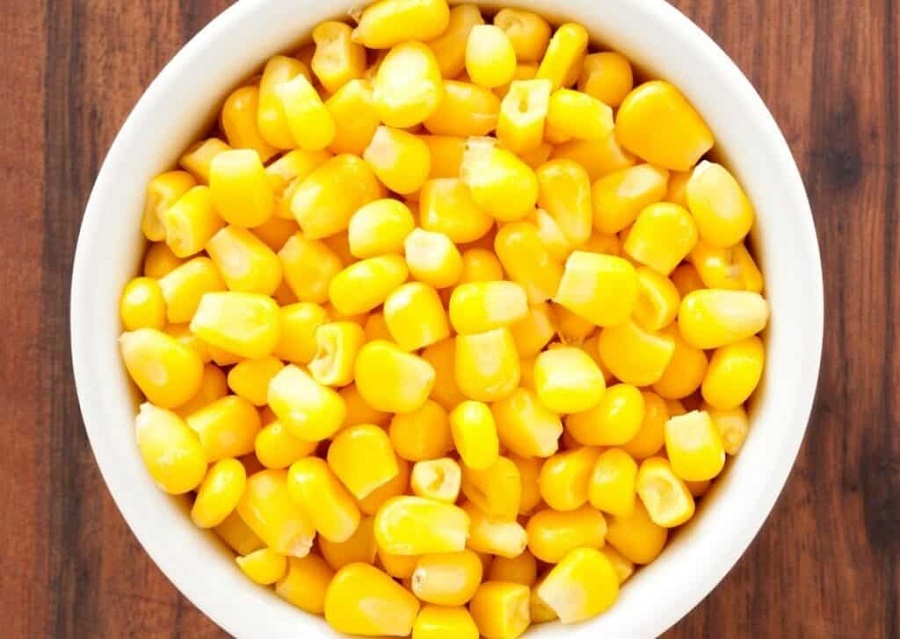 Method:
Step 1 – Cook thoroughly the sweet corn kernels.
Step 2 – Put them into a large bowl. Add sugar, oil and butter into them. Mix well. (Don't add too much oil. Just let every corn kernel be covered with oil.)
Step 3 – Use tinfoil to make a small bowl. Pour the mixture into it. Spread some grated cheese on the top.
Step 4 – Put the tinfoil bowl into the air fryer. Bake it at 180℃ for 7 minutes. Now, you can enjoy it.
You must try these two homemade snacks. They won't let you down. If you have any questions, leave your comments below. And it's welcomed to share your air fryer recipes with us. If you haven't taken the leap and purchased an air fryer, it's time to get on board and be ready to enjoy delicious foods without the guilt that comes from deep-frying.