The Best Single Serve Coffee Maker for Coffee Amateur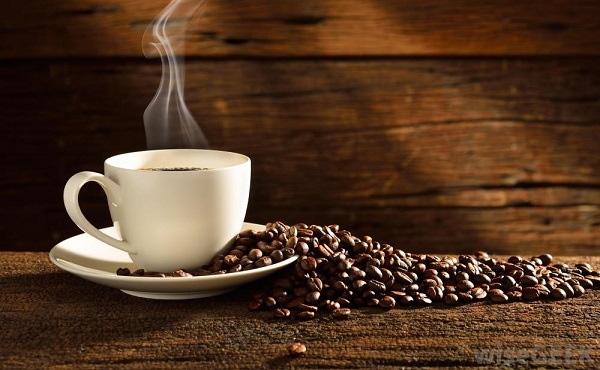 Coffee has somehow become a daily beverage for someone, people enjoy it not only for the obsession with its fragrance but also for the unique intricate taste resulted by different beans and water concentration. Especially for a Coffee Amateur, they are eager to make their own taste coffee by a coffee maker. So what kind of coffee makers are suitable? Here are my suggestions.
Hamilton Beach 49980A Coffee Maker ($59.99)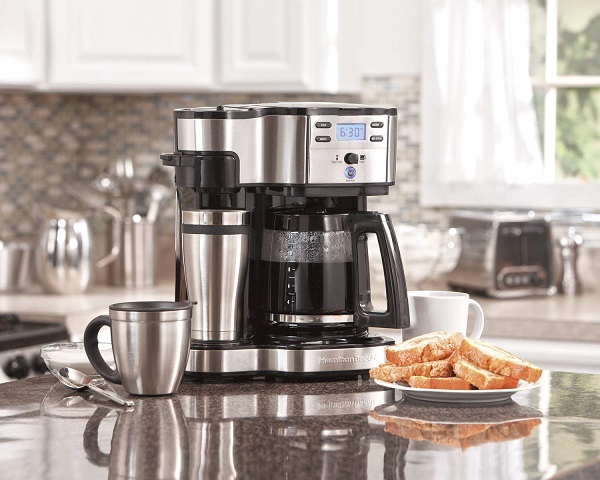 This is a so-called two-for-the-price-of-one coffeemaker which allows for both single serve and a full 12-cup pot. You are free to decide the right size to start and enjoy your day. It is designed with programmable clock and a tiny digital screen, which allows you to brew in advance and have hot coffee in the next morning when you wake up. An additional design of soft pods is also impressive. You are allowed to either drop in pre-packaged, pre-flavored pod or coffee beans freely. The two way brewer is designed with a pod holder that brews any brand of soft pod coffee with fresh coffee fragrance. Also, for coffee lovers who enjoy the pleasure of roasting can still practice in their own ways. All of these has made it a popular product with 4 stars on Amazon.
Keurig K575 Single Serve K-Cup Pod Coffee Maker ($176.83)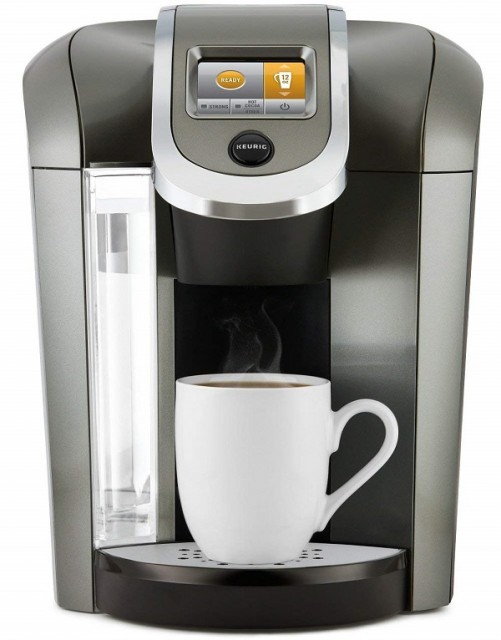 Keurig K575 is an outstanding coffee maker with various sizes: 4,6,8,70,12 oz. So you are free from awkwardness when lots of friends come at the same time. It is available for strength control. According to the customer review, it brews stronger and more flavorful coffee than the same pods. Also, it is able to make hotter coffee than other models of Keurig though being unable to control coffee temperature also brings inconvenience. There is no digital screen on the surface, but it is still clock programmable. You can easily brew a fresh, great tasting cup in under a minute.
Nespresso Vertuo Evoluo Coffee and Espresso Machine ($184.96)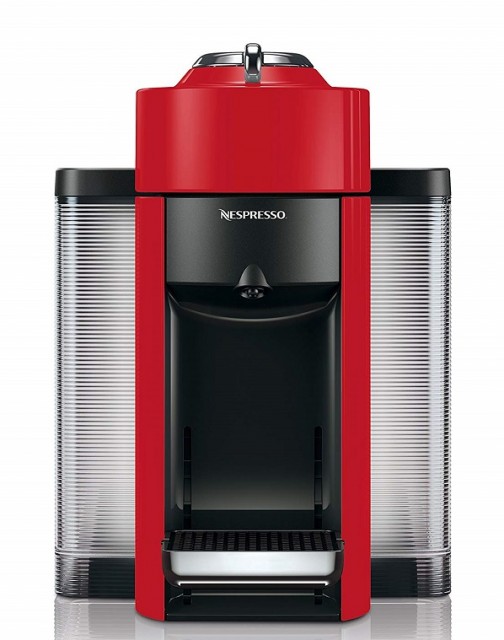 Espresso machine is an energy saving machine which brews excellent coffee. It costs only 15-20 seconds of pre-heating time and once the automatic energy-saving function switches the machine will be off after 9 minutes of inactivity. Coffee lovers are generally impressed by its Centrifusion Extraction Technology which makes the coffee more tasteful than others. There are complimentary welcome gift from Nespresso–12 Nespresso Vertuo capsules containing individual aromas. Besides, Vertuo offers 16 freshly brewed Coffees and 10 authentic Espressos with it, which makes the combination alluring.
There are also many coffee cup sizes available: single cup (1.35oz) Double Espresso (2.7 oz.), Gran Lungo (5 oz.), Coffee (7.7 oz.) and Alto (14 oz). You can brew your ideal coffee no matter how many people are at presence.
To sum up, the above three coffee makers are outstanding machines and all of them received 4 stars in Amazon. You can choose the most suitable one at your own needs.