How to Make Bulletproof Coffee at Home for Weight Loss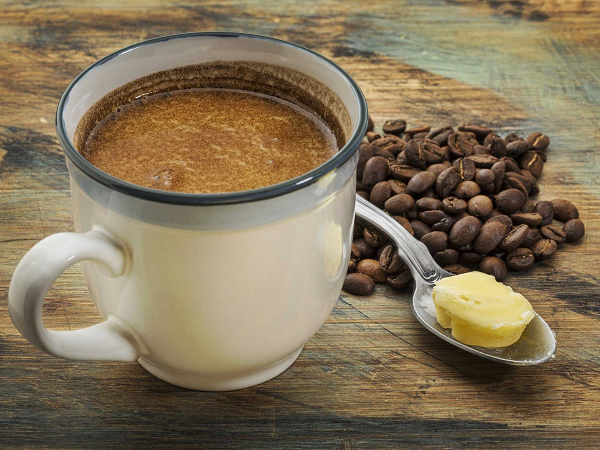 Bulletproof Coffee has become a buzz word for its healthy slimming effect these years. And we love the steady lasting energy it gives till lunch. Right, if you are willing to have some butter in your coffee, there is what you expect, an official recipe for making bulletproof coffee. Go back to the original coffee experience and it won't be more complex than making a shot of espresso.
Only 4 steps and get preparation
Brew the Bulletproof Coffee Beans
Add Brain Octane Oil
Add Unsalted grass-fed butter
Mix it with a powerful blender
Tools you need:
Let's make your bulletproof coffee step by step.
*1-Awesome bulletproof coffee beans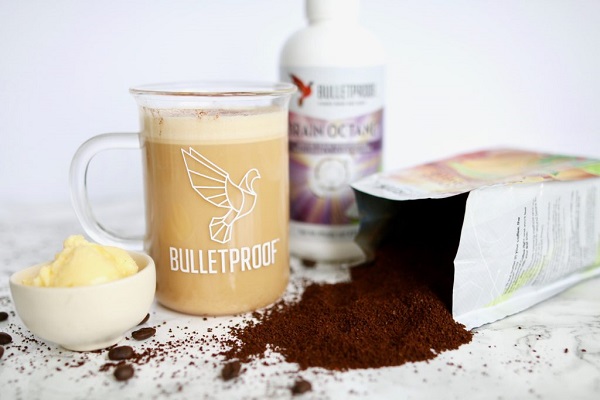 Bulletproof coffee beans were originally created by Dave Asprey. Its high quality guarantees a bold, smooth flavor and serves you many nutrients like potassium and vitamin B.
How to do: If you only try to make one cup of coffee, use a French press or other equipments to brew 2 ½ tablespoons of freshly ground Bulletproof Coffee Beans with filtered water. Then preserve coffee oils filtered from the paper filters.
*2-Brain Octane Oil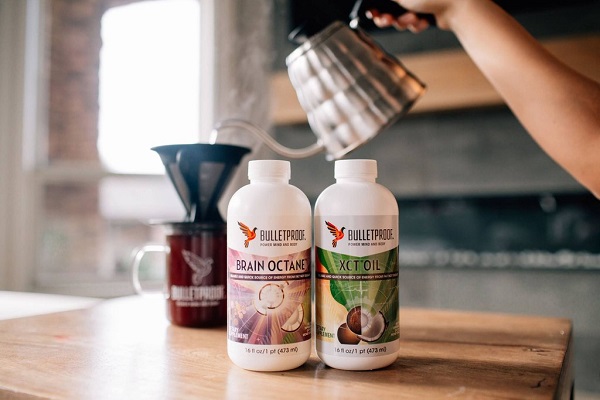 The Brain Octane Oil is one of major ingredients of the Bulletproof Diet. It is made from pure coconut oil and many people also choose coconut oil, while you may prefer to its potency of digestion. Furthermore, it helps you to suppress hunger, think faster and lose weight.
How to do: Add 1 tablespoon of Brain Octane Oil to your cup. And you can start your way up to 2 tablespoons a few times later if you get accustomed of it.
*3-Unsalted grass-fed butter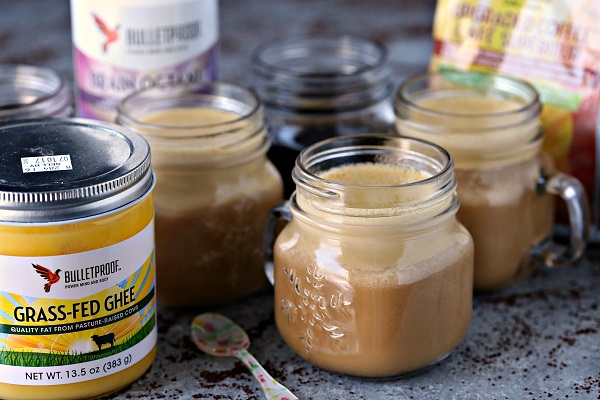 It is the grass-fed, unsalted butter that has a positive effect on weight loss. Grass-fed butter, rich in many fat-soluble vitamins and antioxidants, helps to balance hormones, boost cognition function and body digestion.
How to do: Add 1 tablespoon of unsalted grass-fed butter (Grass-fed ghee is also OK and see the comparison) and it will make much cream to your coffee.
Add the amount to 2 Tbs if you brew more than one cup.
4-Blender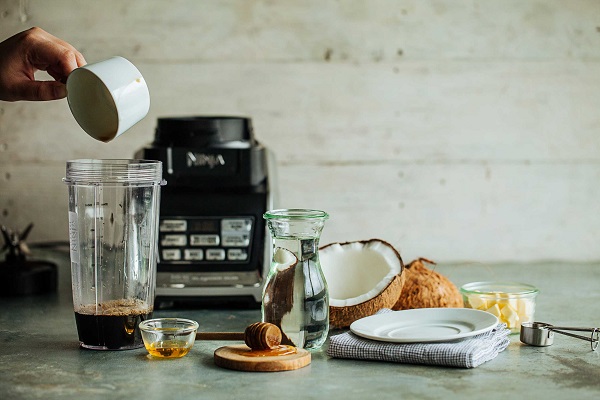 The final move is to mix them all. But note that water and melted oil and butter will not mix smoothly and easily as you think, thus you need a powerful blender to stir the mixture for 20-30 seconds until it gets to a cup of latte-like coffee, foam sitting on top.
Still there are some optional additions to drink with your Bulletproof Coffee:
Vanilla at a high-performance gives tasty flavor
Cinnamon added to help motivation enhancement and blood sugar regulation
Turmericadded in your morning cup brings a stronger pungent taste, or drink it at any time you want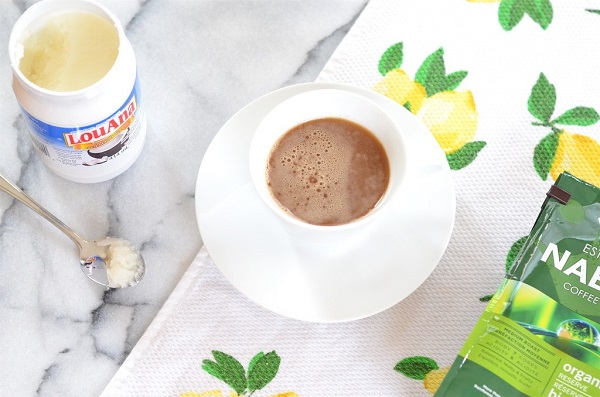 Make the Bulletproof Coffee your daily healthy consumption, and hope you get some fun and benefits from experiencing with this simple but extraordinary recipe.