Halloween Giveaway: Halloween DIY Ideas of Glass Pitcher
This giveaway is end. For the newest giveaway, please go to our Deals & Giveaway column. 
Halloween is approaching. What are your unique ideas of Halloween home decors? Actually, wine bottles, water bottles and pitchers are the perfect canvas for decorating and fun vessels for letting your creative juices flow. Now, let's decorate the Halloween with the glass pitcher.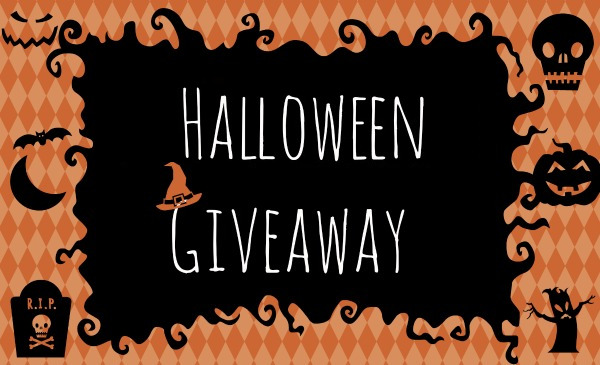 Halloween Poison Bottles
Wash and dry your bottles and pitchers, and then attach poison labels to the bottles. You can put some skull in the glass pitcher.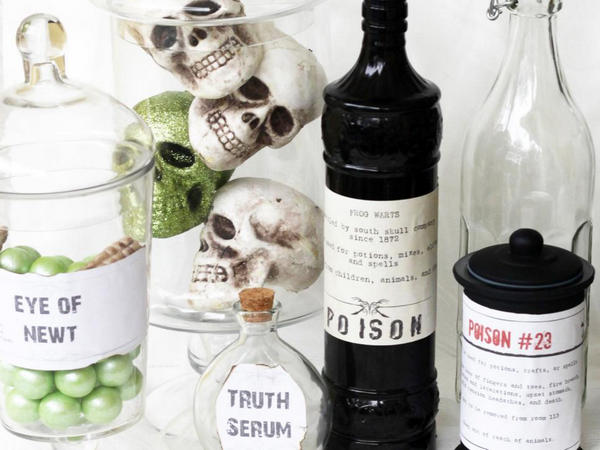 Halloween Skeleton Hand Pitcher
Extremely easy, first spray paint the bottle white. And then attach the skeleton hand to the glass pitcher.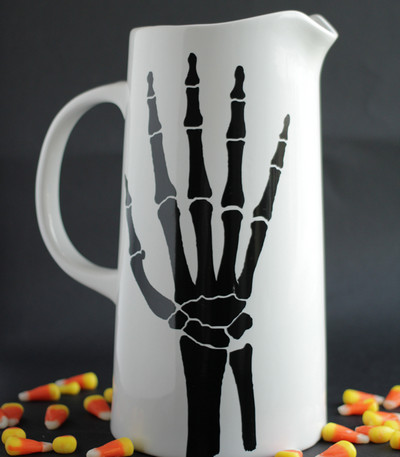 Halloween Head in a Pitcher
This looks really horrible, yet it is also easy to make. You can look the YouTube video on how to do this.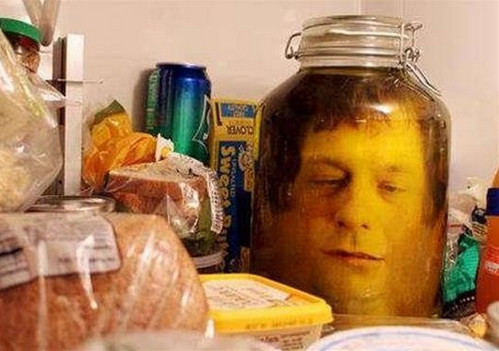 Halloween Pitcher JACK-O-LANTERNS
First you need buy the sticker of a jack-o-lantern face, or you can make it by yourself. Then attach the face to the pitcher and fill the pitcher with an orange drink to complete your Halloween pitcher.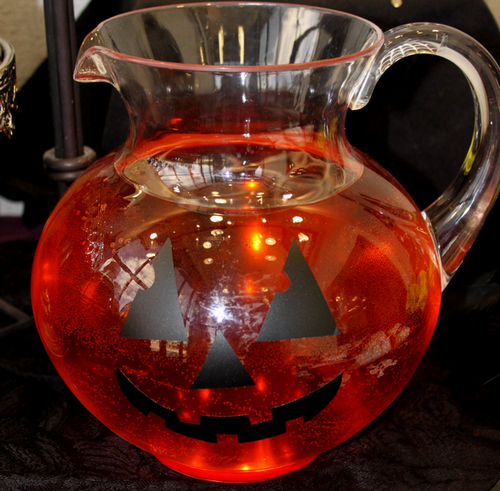 Now, let's start to decorate our Halloween. And here to celebrate Halloween, Ecooe offers a giveaway of its glass pitcher. Don't hesitate; just do the following entries to win the glass pitcher.