What are the benefits of double wall coffee mugs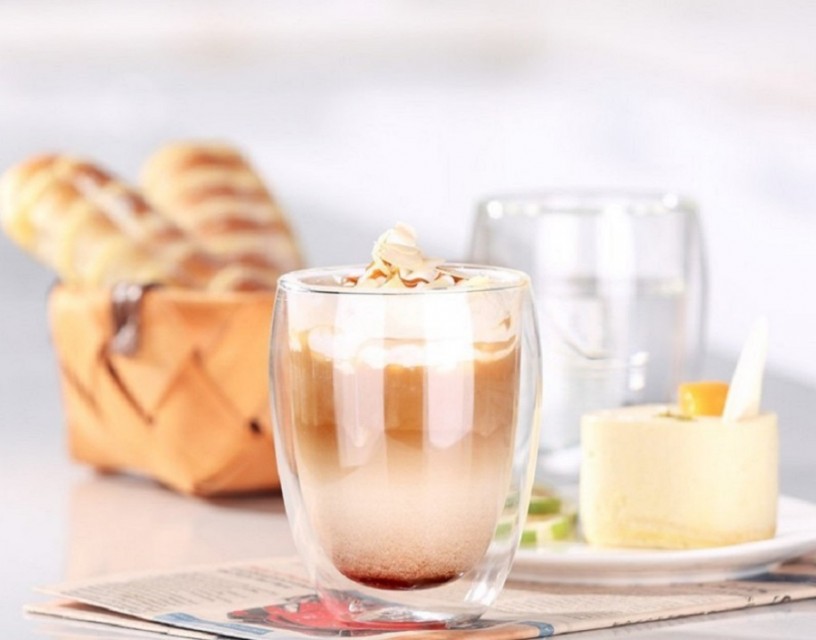 People used to drink coffee with ceramic coffee mugs, but now we have more options. And it takes a long time for me to transit from traditional coffee cups to the modern, classy and sophisticated coffee mugs. And lucky for us, now we can enjoy our coffee with more delightful glassware.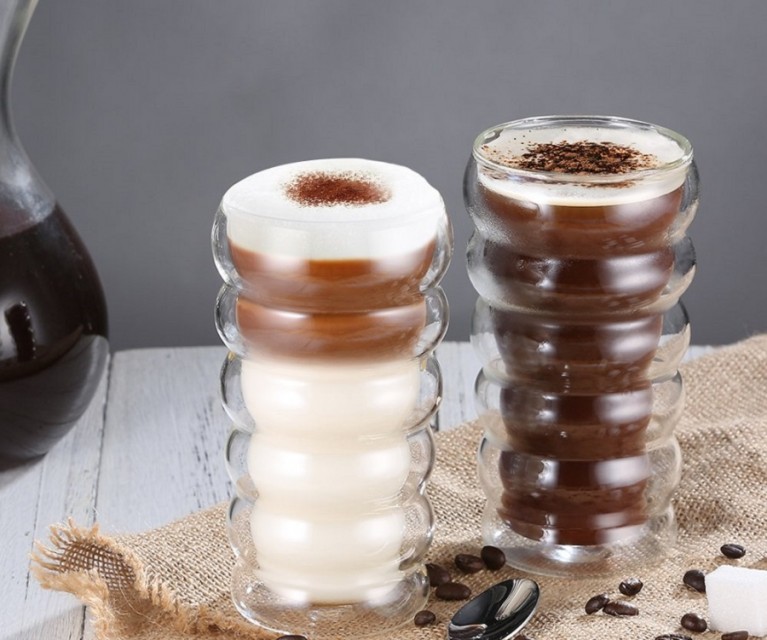 I still remember the first time I tried to use the double wall coffee mug, with the fear that I might break them next second. But their performance impressed me instantly, and I still enjoy using them today. They are my favorite. And I will tell you the benefits from my years of using.
The Major Benefits of a Double Wall Glass Coffee Mug
Lighter
Double wall glass mugs are lighter, though they have double walls. They are lighter than most mugs, almost half the weight.
Better Thermal Isolation
Thanks to its double-wall features, it can keep your hots hot and your colds cold than most coffee mugs. Besides, the double wall also can help to prevents condensation.
Clearer
Because it's not ceramic but glass. It allows you to monitor the level of your coffee in the glass mug as you take each sip.
More Beautiful
This is a relatively subjective benefit in my opinion. But when the double wall glass creates an illusion of the coffee floating in the middle, it seems attractive to me. And you can use it to serve other multi-layered drinks like most cafes do.
Handle or Handle-less
Its thermal features make them a handle-less double wall glass mug. You can barely feel the hot from the hot drink inside them. This is the point that mugs with handle can not compete. You still feel the hot when holding some mugs, even they are with handles. With double wall glass mug, it's comfortable to hold the mug whether with the handle or not.
Of course, it also has downsides. It is fragile, just like other glassware. Actually, it's a common downside for glassware. This requires you to use and wash them carefully to avoid cracking or dropping.
Below are several double-wall glass mugs that are worthy to try.
Current Price: $14.99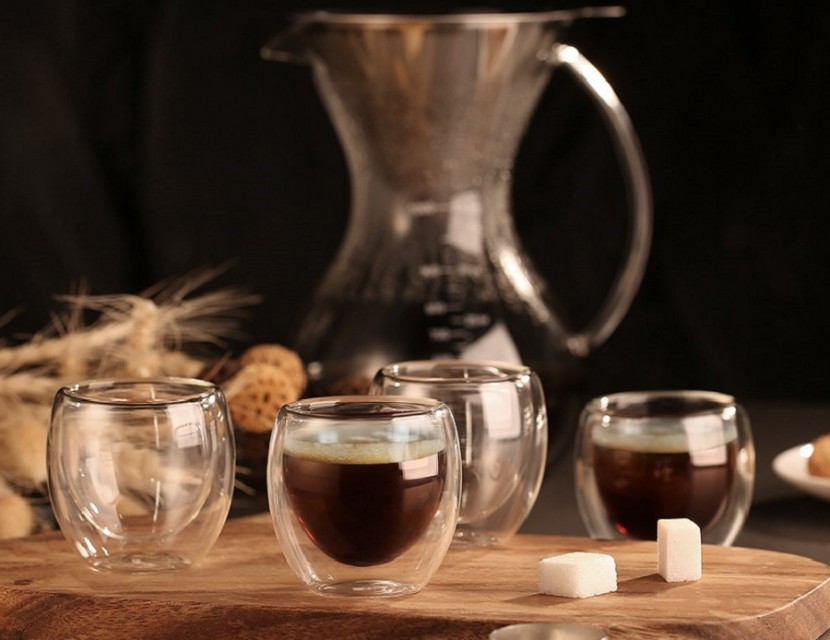 Current Price: €16,99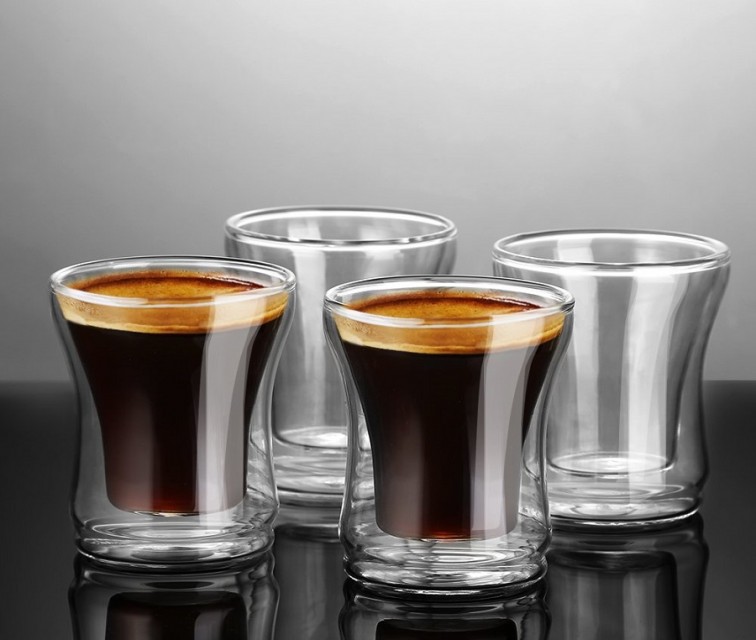 3. Ecooe Double Wall Cups, 450ml
Current Price: €18,59