Three Rules to Save your Bathroom from Chaos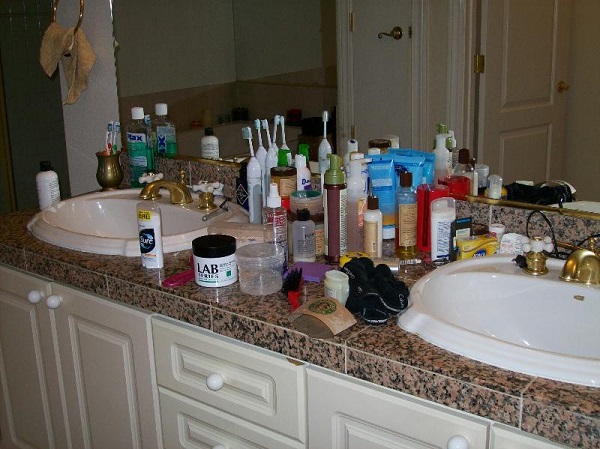 Before we start, please count how many bottles and jugs are on your water sink counter? One, two, three……Countless! And that's also the reason that why there are so many articles writing about tricks and tips, about how to organize your bathroom, yet it's still a mess.
After so many readings and practice, we are going to help you solve this big issue today!
Rule No.1: Stay in the cabinet!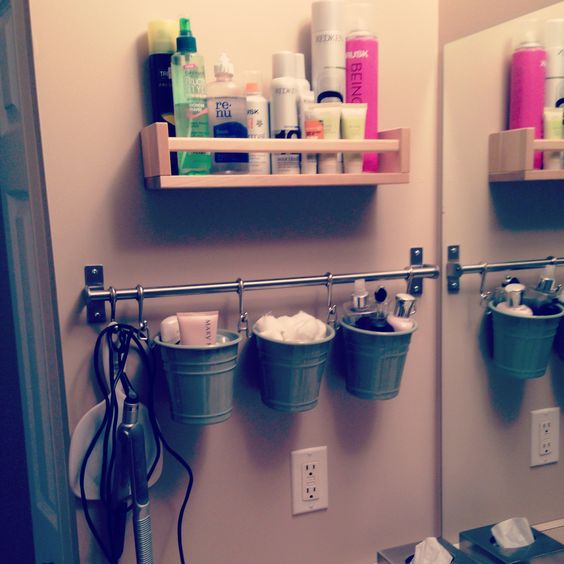 Don't get me wrong. The point what I am talking about is do not let your items scattered on the counter top, especially when you have cabinets, drawers, baskets and so on. Maybe you can enjoy the convenience now, but you will end up wasting time on finding the one thing you want. Here is the problem: Why not keep your items in your cabinet? Choose one good cabinet, and rule the laziness on your mind. The traditional mirrored medicine cabinet would do the trick. But if you have kids, then you can opt to "mine is mine, ours is ours", the separate cabinet. Everyone has private room for personal cares. You don't have to fight, when dad go fetch his razors and mom want to select one favorite perfume. For those who still complain no room, you have to decide to abandon certain things, and just keep the often-go-to items. And don't stock things up. Once you keep the rule for one week, you will feel uncomfortable when you see things are spreading out on your counter top.
Rule No.2: Change the storage way for items in the cabinet.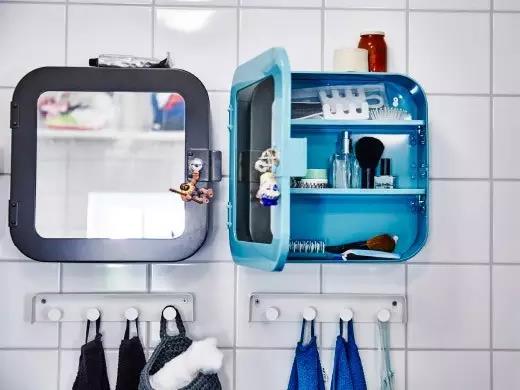 Keep your things in the cabinet, and stay organized. Or things will go crazy when you open the door. Lucky for us, there are many smart organizers for no matter cabinet door or under sink space with pipes. Over-cabinet storage baskets, sliding storage rack, floating wall organizers all are favorable these days. By applying these small tools, you can customize your cabinet storage. And here is a magic trick to make things look neat and clean – Keep things upward or straight. With things all stand, you can obviously see the difference, not only on the appearance, but also the space. Open the door, and start a brand new day from an open-and-shut cabinet.
Rule No.3 Hang up! Hang up! Hang up!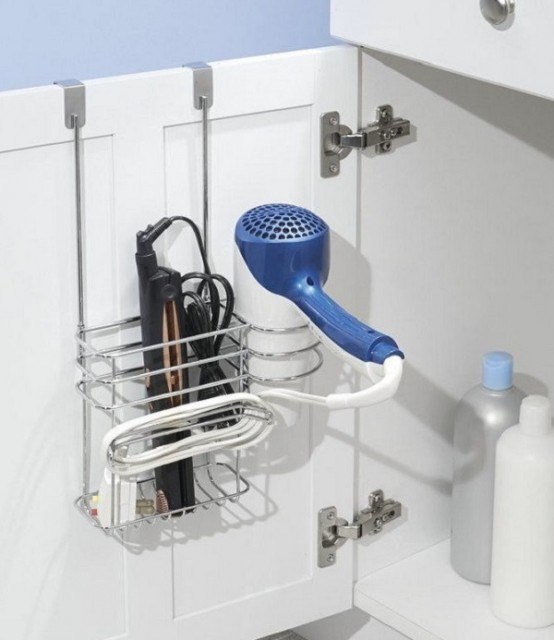 To save your bathroom from chaos, you have to do subtraction. If it's really difficult for you, you have to hang things up at least. Hang them on the wall, and save the floor space. Don't let them spreading on your floor and grow mold. Use hooks, floating storage racks, holders to do the work. There is no need to deal with holes and nails any more. Apply the one with suction cups, seamless adhesive pads, etc. Shampoo, body lotion, hair dryer, razor, brush……In this way, all things can find its own room to stay. Now you can enjoy the peace of mind in this organized and delightful room.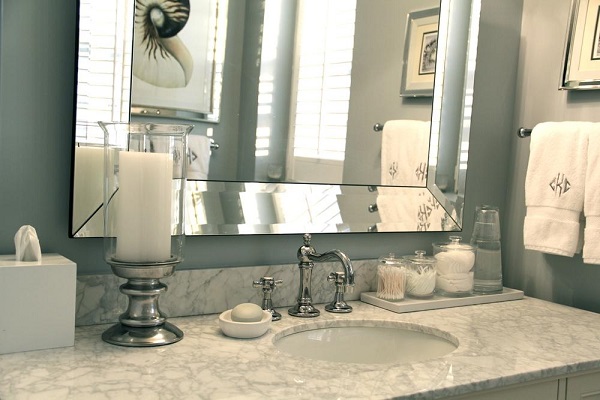 Bathroom is the place where you clean up, and the first place and the last place you will stay within a day. It has million reasons to make it the tidiest room in your house. Imagine no counter top chaos, no fluffy towels on the floor, and no electronic cables wired around. Give every item a home, and keep your everyday essentials at your fingertips, with the simple three rules learned today.