Our Top Picks: Fastest Coffee Maker of 2017
A fastest coffee maker can bring us a lot of convenience in a hurry morning or a sleepy busy noon, if you're precisely looking for a proper coffee maker but have no idea about it, why not study our top picks for fastest coffee maker below?
Before choosing the fastest coffee maker, you should answer the following two questions.
How many cups of coffee are you making?
What type of brew method are you using?
After thinking of these two questions, let's show you the fastest coffee maker.
AeroPress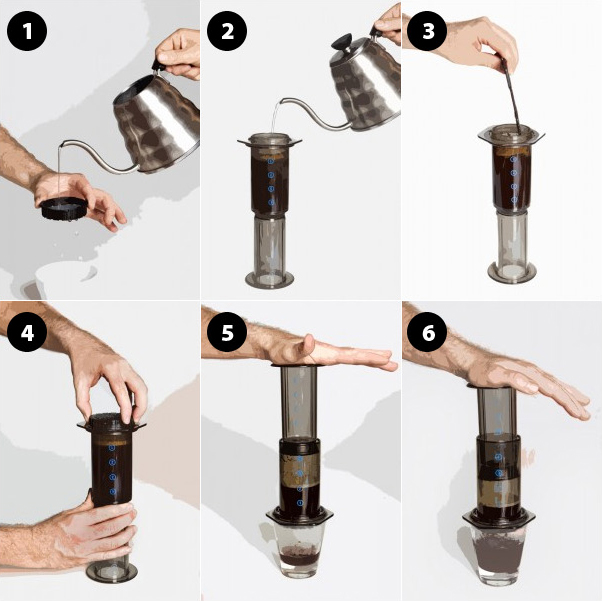 Brew time: 2 minutes Servings: 1 cup Price: $29.95
The AeroPress uses pressure to quick-brew coffee, which is very efficient at unlocking the flavors and oils from your coffee grounds. It's a single cup design. It's easy to use.  It's easy to clean. It's easily portable. And it's incredibly durable. (Learn the difference between AeroPress and French Press)

The Keurig K55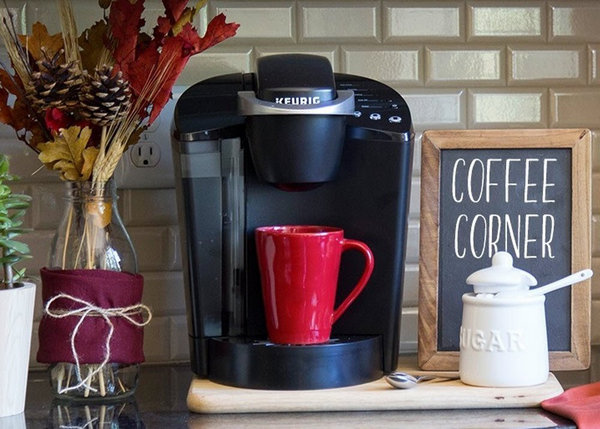 Brew time: 2 minutes Servings: 1 cup Price: $69.99
The Keurig K55, a k-cup coffee maker, is one of the fastest coffee makers. The time from filling the water to your first sip only takes 2 minutes. Though it's fast and convenient, it's expensive and wasteful. Let's explain. Each coffee pod coasts about $0.7 and it's not recycled.   

Bonavita BV1900TS Carafe Coffee Brewer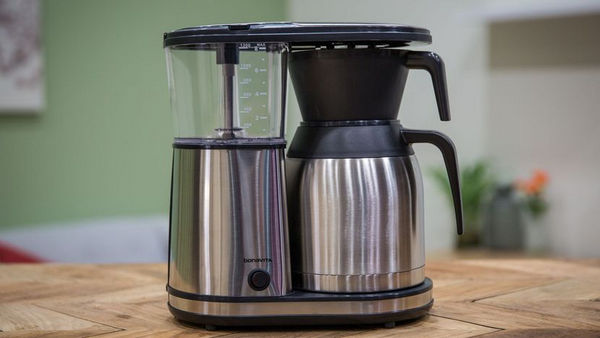 Brew time: 5 minutes  Servings: Up to 8 cups (5oz) Price: $127.35
If you're pressed for time in the morning, the Bonavita Coffee Brewer may be a smart pick. It brews eight cups of coffee in under seven minutes, so you'll be out the door in no time with piping hot coffee in your mug. The stainless steel thermal carafe won't keep your coffee hot for a full two hours, so you're best bet is to drink it soon after its finished brewing. Thanks to the single button operation, it's super easy to use this coffee maker as well as fill the tank with water.

Bunn BT Velocity Brew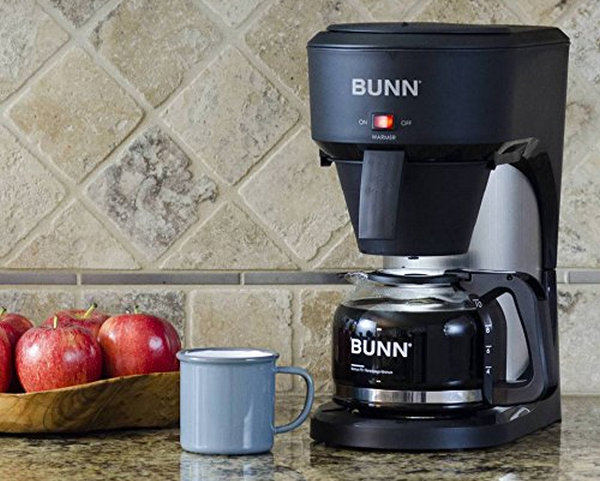 Brew time: 3-4 minutes Servings: Up to 10 cups Price: $119
Bunn introduced the world to the first automatic drip coffee maker back in 1963. The brewer makes good and hot coffee very quickly. It uses a unique sprayhead to help ensure an even extraction of your beans, as well as a ceramic warming plate to keep your coffee warm. But, it always under-brewing your coffee. 

Pour Over Coffee Dripper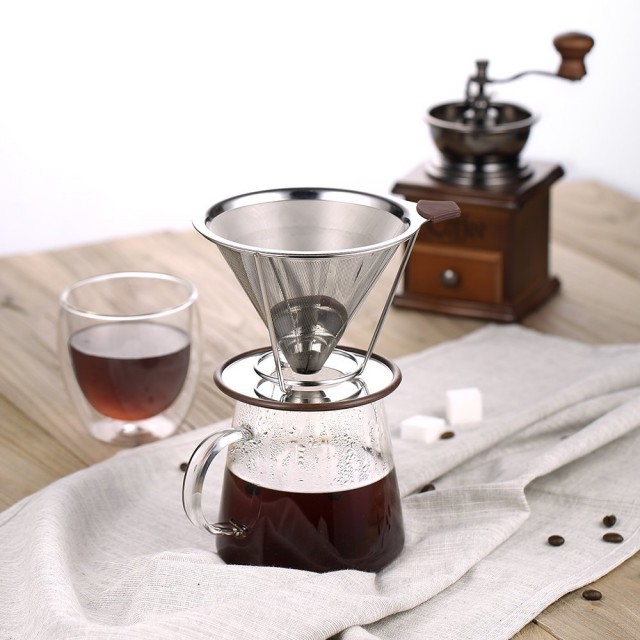 Brew time: 2-3 minutes per cup Servings: 1-4 cups Price: $16
In case that you may worry about it takes too many times to wash your machine we recommend you a stainless steel coffee dripper, such as Ecooe pour-over coffee dripper. The wire mesh is easy to clean and can be reused in seconds simply by dumping the leftover grounds and rinsing out the mesh so you can keep brewing your coffee without a messy cleanup each time. It will take you roughly a minute of preparation to make coffee with a pour-over dripper. The brew process itself should take about 2-3 minutes. For 1 cup, this is on the longer side. But not terrible. 

 With that being said there is no right or wrong option in choosing a coffee maker, it's all relying on your preference. Hope you can make your own choice after reading our top picks for fastest coffee maker!
Related: Best Ways to Make Coffee At Home