Giveaway: Free Ecooe French Press in National Coffee Day
This giveaway is end. For the newest giveaway, please go to our Deals & Giveaway column. 
An entire day dedicated to coffee? Go ahead, enjoy free coffee in the Coffee Day on October 1, also known as National Coffee Day or International Coffee Day. To mark the occasion, Ecooe plans giveaway to help coffee drinkers enjoy best French Press coffee at home.
This is an international Giveaway. Join our giveaway to win this chance with best French Press Coffee Maker.  
Ecooe 20 oz French Press Coffee Maker with 4-filter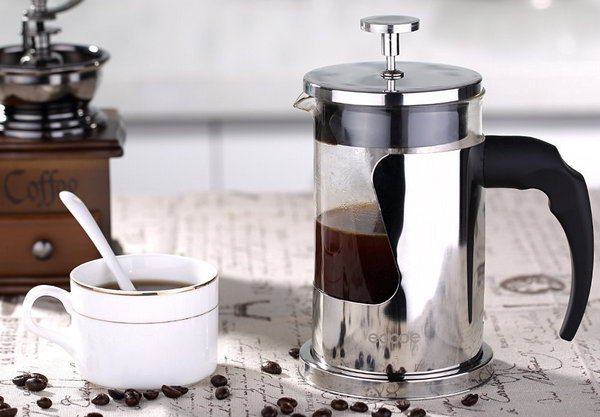 Why do you brew coffee with French Press?
There are many ways to brew coffee at home, why do you choose French Press instead of other ways, like Havio V60, Chemex or AeroPress. Here listed four reasons:
1. It is extremely easy to make a cup of coffee, you can get a stronger and more flavorful cup of coffee. 
2. You can brew up to eight cups at a time, according to the French Press size. 
3. Only need steep for 3-4 minutes, you can get a cup of perfect coffee. 
4. You can not only make hot brew coffee, but also make cold brew coffee or loose leaf tea. 
Why Choose Ecooe French Press? 
There are many French Press coffee makers in the markets, why do you choose Ecooe French Press? 
Top-­grade Materials
Made with borosilicate glass and premium stainless steel, Ecooe French Press Coffee Maker is durable for years use. Also, this design is sleek and elegant and will never go obsolete.
Double Mesh Filter
The double ultra­fine stainless mesh filter makes sure there is no coffee sediment or grounds, which keeps the subtle aromas and flavors of the coffee beans.
Super Easy to Clean
The French Press is easy to clean. You can disassemble the base, cap, plunger and filter for thorough cleaning. Imagine what a wonderful day it would be to drink a cup of delicious coffee. 
Giveaway Round 1: Free Ecooe French Press in National Coffee Day