How to make low-calorie Starbucks pink drink at home
Have you ever order a crisp, Strawberry Acai Refreshers beverage in Starbucks? This pink drink and its fruity and refreshing tasty always remind us of spring. According to the recipe on Starbucks official website, a Grande cup (16 fl oz) of it contains 140 calories, which is reluctantly acceptable for people who are dieting. How about a cup of homemade low-calorie pink drink? Only contains 50 kcal (8 fl oz). Let's enjoy the sweet of spring and feel free of guilty.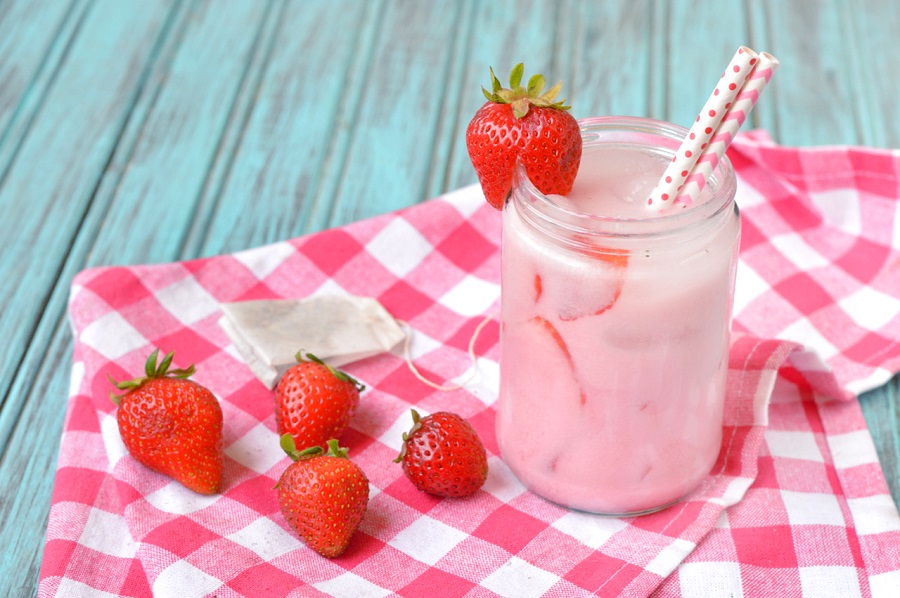 How to make low-calorie Starbucks pink drink at home?
Time of Making: 10 minutes
Servings: 4 cups (8 fl oz per cup)
Calories: 50kcal
Ingredients:
4 cups Water
4 bags Passionfruit Tea
3 Tbsp Sugar-Free Vanilla Syrup
1/16 tsp Stevia Glycerite
4 Tbsp Heavy Whipping Cream or Full-Fat Coconut Milk/ Cream (For dairy-free)
Sliced Strawberries
Process:
1. Pour 4 cups of water into a large teapot. Put all the 4 teabags in the pot. If there is a string on the teabag, hang the string over the edge and secure it with a heat-resistance clip or tie it to the handle of teapot. And heat the tea for 5 minutes.
2. Take out the teabags.
3. Add 3 Tbsp. Sugar-Free Vanilla Syrup and 1/16 tsp Stevia Glycerite. Stir to uniform mix. Then, set aside for 30 minutes to cool completely.
4. Get a suitable container to storage it in fridge. You can leave it in the fridge for up to 2 weeks.
5. Before serving, add 8 fl oz. to each glass filled with ice and sliced strawberries. Top with 1 tablespoon of cream. Stir gently.
6. Serve it immediately and enjoy it.
How to order low-calorie pink drink at Starbucks?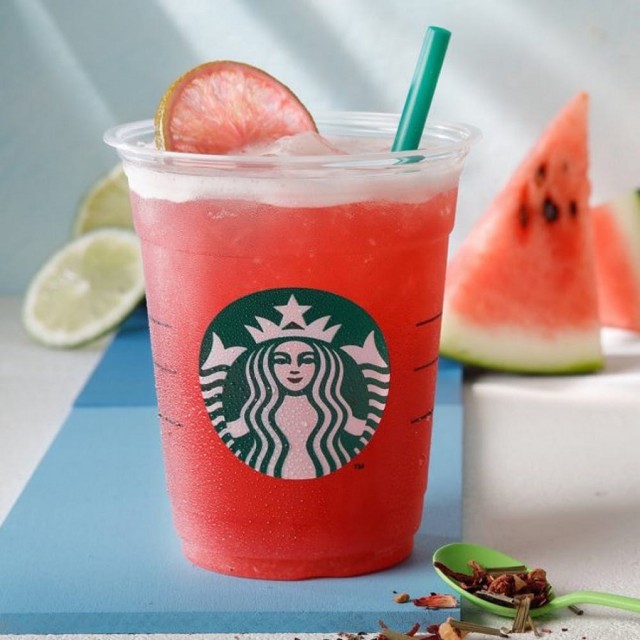 Light Pink Drink: iced passion tango tea with coconut milk, unsweetened
Add a packet or 2 of stevia (A kind of sweetener)
Notice: To keep it naturally sweet, I suggest you add stevia, instead of the Starbucks syrup, to control the exact amount. A good news is that Starbucks offers stevia now!
Dark Pink Drink: half passion, half green unsweetened iced tea
Add a packet or 2 of stevia, if you like more sweet tasty.
Notice: This one contains caffeine due to the added green tea. And if you don't add stevia, it will taste a little bitter. So, it's better to add stevia.
Read More:
Best Homemade Summer Drinks to Sip