How to make Chai tea latte at home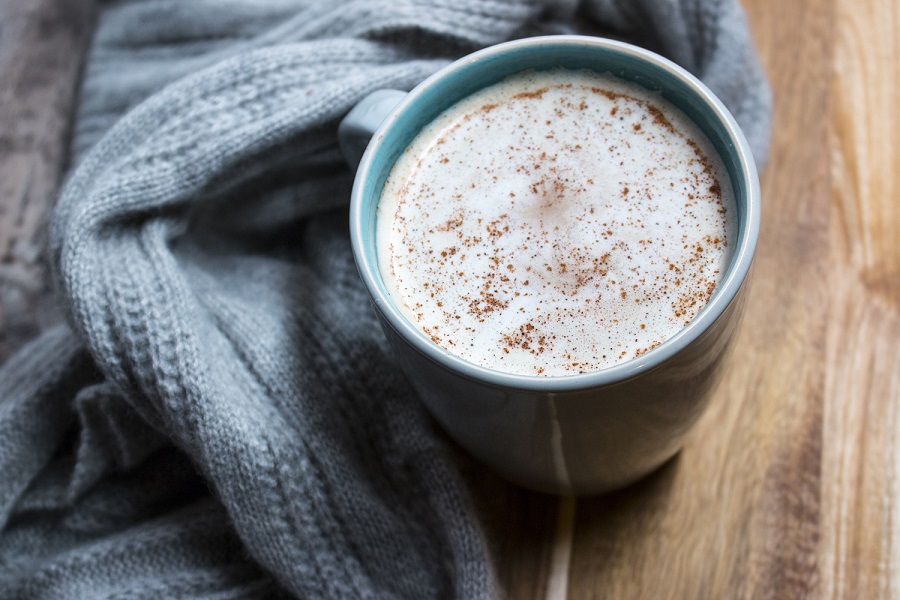 Chai is a black tea that translates to "tea" in Hindi. It is special for its mixed flavor of many spices, such as cinnamon, cardamom, fennel and so on. Based on Chai, people developed a new vers ion called Chai tea latte, with warming spices and frothy milk that make it a perfect choice during the cold days. If you are a Chai tea drinker, don't miss out on this recipe. It's really easy, and you probably have the ingredients in your kitchen.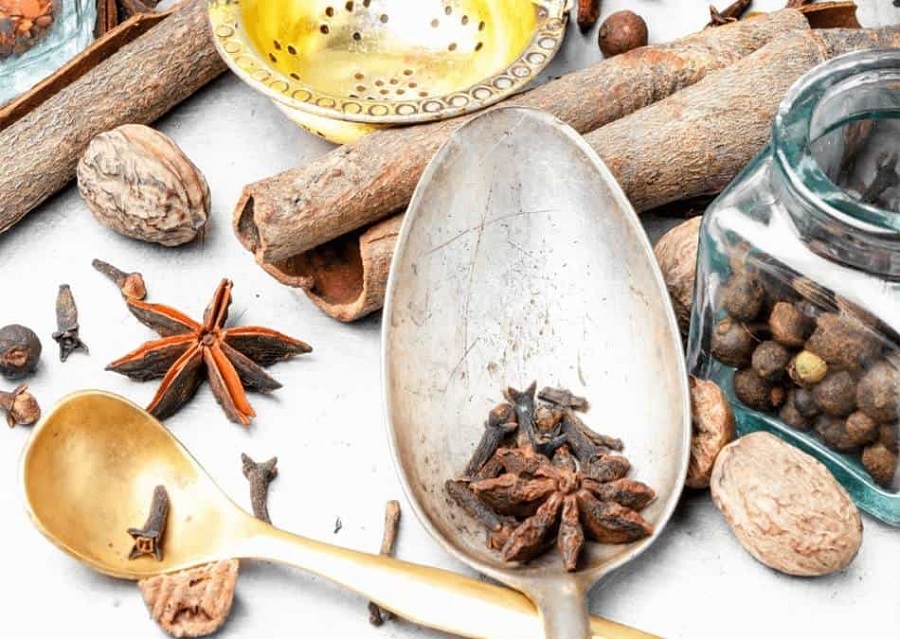 Ingredients
3 cups of milk: any milk is good for frothing (dairy or non-dairy), but if you want a milkier froth, choose whole milk like oat milk or cashew milk.
2 black tea bags: As the base of Chai tea latte, Assam or Darjeeling would be best as both of them has a rich flavor. You can also use loose leaf tea, of course.
Ground spices: This should include 1 teaspoon ground cinnamon, 1/4 teaspoon ground ginger, 1/4 teaspoon ground cloves, and 1/8 teaspoon ground cardamom.
2-3 tablespoons of maple syrup, according to your liking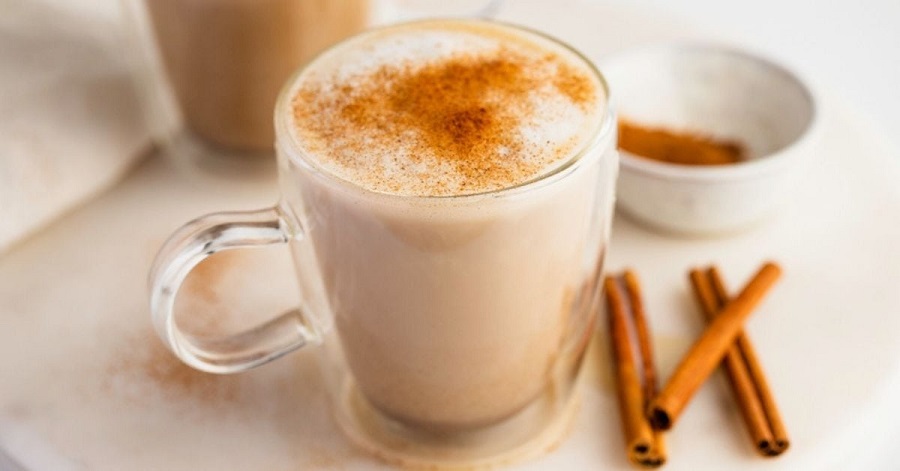 Instructions
Heat the milk in a saucepan with medium heat until simmer. Turn off the heat, and add Chai tea bags, let it steep for 3-5 minutes. After that, remove the tea bags.
Add all the spices and maple syrup and turn back to medium heat. Whisk totally while heating.
As you like, you can top any seasoning off, such as some froth or a touch of cinnamon.
If you're alone and have made over 1 cup of Chai tea latte, don't worry. The leftovers can be stored in the fridge in a sealed cup for up to 4 days. Whenever you want to serve it, warm it in the microwave or on the stove.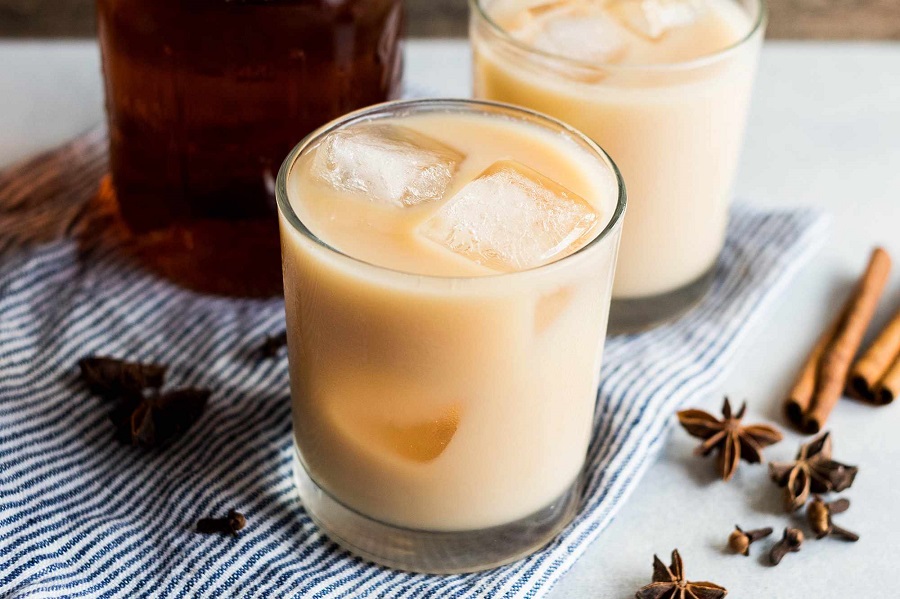 Does Chai tea contain caffeine?
Chai tea contains caffeine, though it's about 1/3 of the caffeine on normal coffee. If you want to get rid of caffeine, choose the decaffeinated ones.
How to make iced Chai tea latte?
It feels warm to have a cup of Chai tea latte in cold days, but you can also get refreshed with an iced Chai tea latte. Just prepare several ice cubes in a cup. After you're done with the Chai latte, pour it over the ice and give it a stir.