How to Choose A Stainless Steel Hydration Bottle
When you buy a new thermal stainless steel hydration bottle, how do you know you are picking a good one? What criteria do you use? Size? Color? Brand reputation? Or probably some of all three. 
But at bottom, a good thermal stainless steel bottle at its core should do exactly keep hot things hot, cold things cold, and keep you from experiencing much of either when carrying it around. 
Apart from other competitors on the market, for example, Thermos and Zojirushi, Ecooe is new to your choice. While, no matter which point you would refer to, design, quality and price, Ecooe thermal stainless steel hydration bottle would be the winner.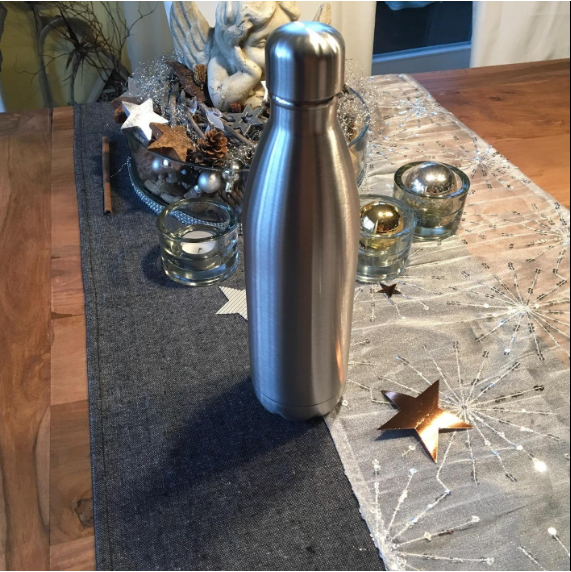 Design
Made from 18/8 stainless steel, it features smooth touch and silver glimmers. Though it is modest while compared with Swell, it offers you and your family a good chance to DIY a unique appearance.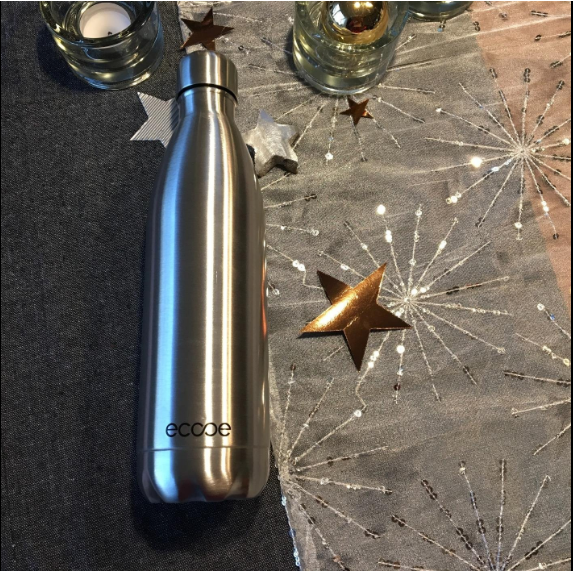 Quality
Well, honest costomer reviews could be say louder than any other words. 
For full reviews (US): https://www.amazon.com/Ecooe-Beverage-Stainless-Thermos-Insulation/product-reviews/B01G4SGUGY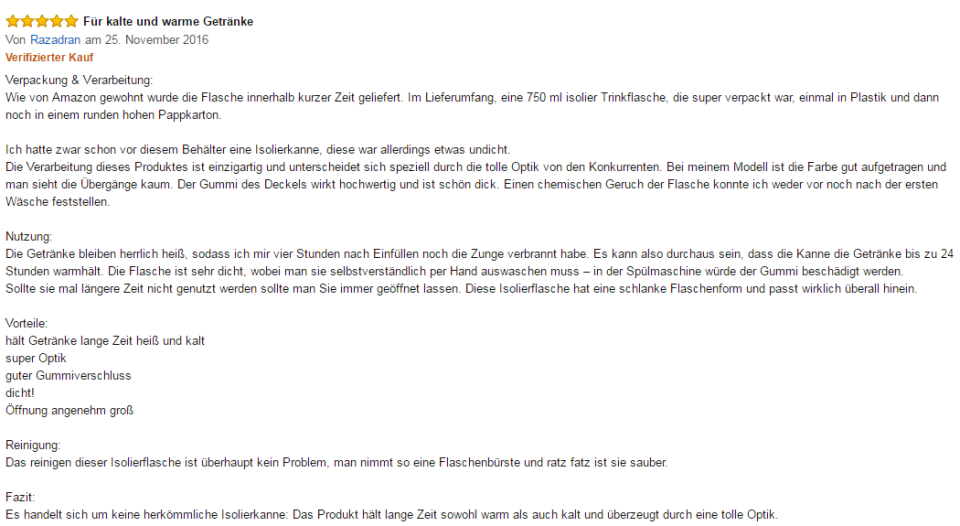 For full reviews (DE): https://www.amazon.de/product-reviews/B01G4SGUGY/

Price
$17.99 on https://www.amazon.com/dp/B01G4SGUGY
€17.99 with the coupon code: VEQK49HG https://www.amazon.de/dp/B01G4SGUGY/