How to Drink More Water Every Day to Keep Hydrated
Are you drinking enough water? Experts recommend drinking at least 8 cups of 8 ounces of water every day. But over 40% of American adults drink less than four and 7% reported drinking no water at all on a daily basis. Not drinking enough water can give you headaches and make you feel dizzy or tired. Then, how to drink more water to stay health and hydrated?
1. Drink Water Right When You Wake Up
According to some studies, drinking water in the morning the first thing after waking up is a healthy lifestyle. When you wake up after a long sleep, your body is naturally dehydrated. Drinking a cup of water helps rehydrated your body. Besides, this habit is a good way to purify your internal system. By the way, it is not recommended to drink salt water in the morning, warm water is better.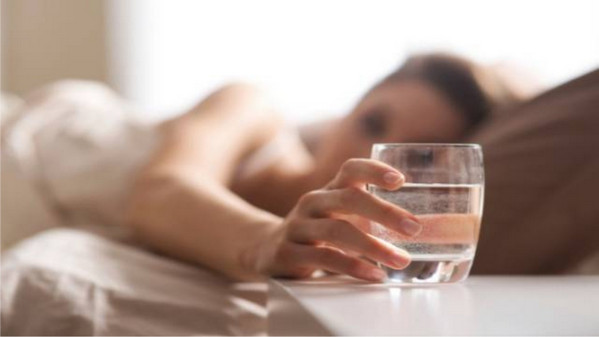 2. Keep Your Water Close
It's easy to remember to drink water when you can see water nearby. Keep a mug or a large pitcher of water at your desk, by the bed at home and on the coffee table as a constant reminder. When you are going out, remember to keep a bottle of water to drink on the go.  Try Ecooe water pitcher at home and water bottle on the go.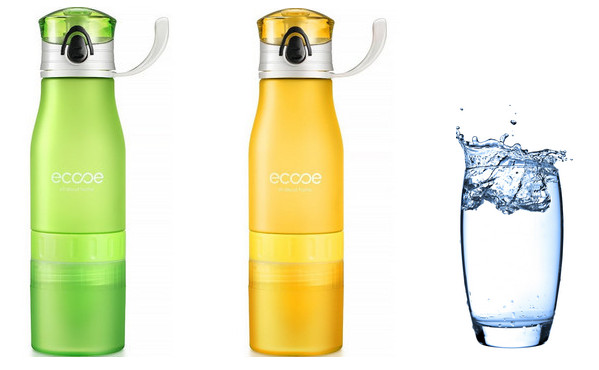 3. Add Flavor to Your Water
Do you think your water is tasteless? Then add some fruit to the water to make a cup of delicious water, so that you are willing to drink more. Add lemon, orange slices, mint, strawberry or watermelon to flavor your water. Try to make a cup of lemon water to get started.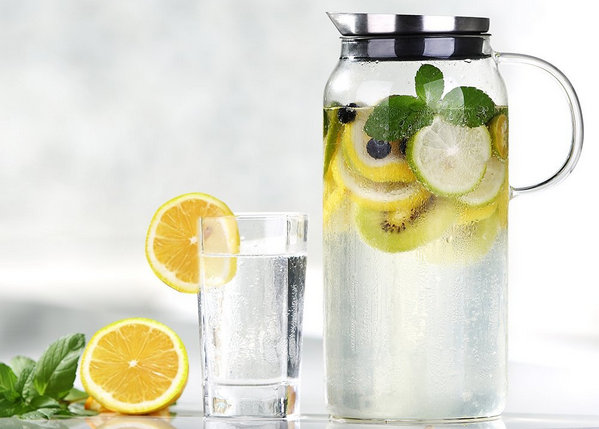 4. Use an App to Track Your Cups
There are many free apps in the market to help you track how many glasses you've finished. For Android users, Water Drink Reminder is recommended. If you are iOS users, Daily Water Free may be your choice.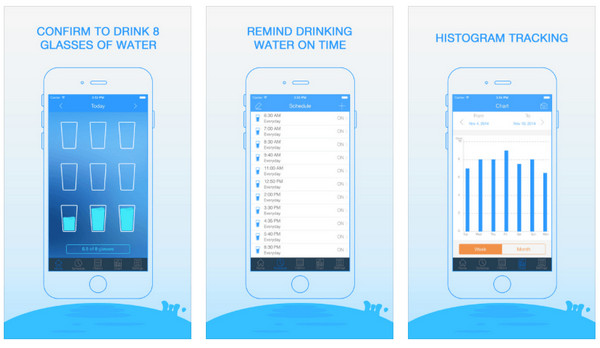 5. Drink Tea or Coffee
Millions even billions of people prefer coffee or tea than water. This is also a way to hydrate your body. But, remember, drink too much coffee or tea is harmful to your health. Too much caffeine intake is dangerous. 
6. Eat Juicy Foods
If you do not remember drink water, then eat it. Many fruits and vegetables contains a fair amount of water, like cucumber (96% water), zucchini (95% water), watermelon (92% water), and grapefruit (91% water).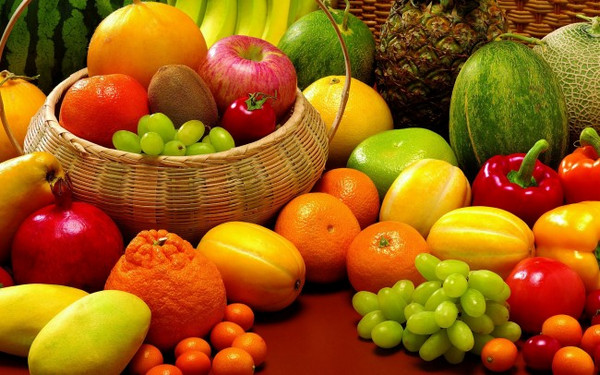 The above 6 tips teach you how to drink more water. Drinking water is very important to stay health, but do remember that everything has its limits and it's not good to go too far. Moderately drinking water is good for human body, while excessively drinking water is bad for human body.