Easy recipe to make a pumpkin pie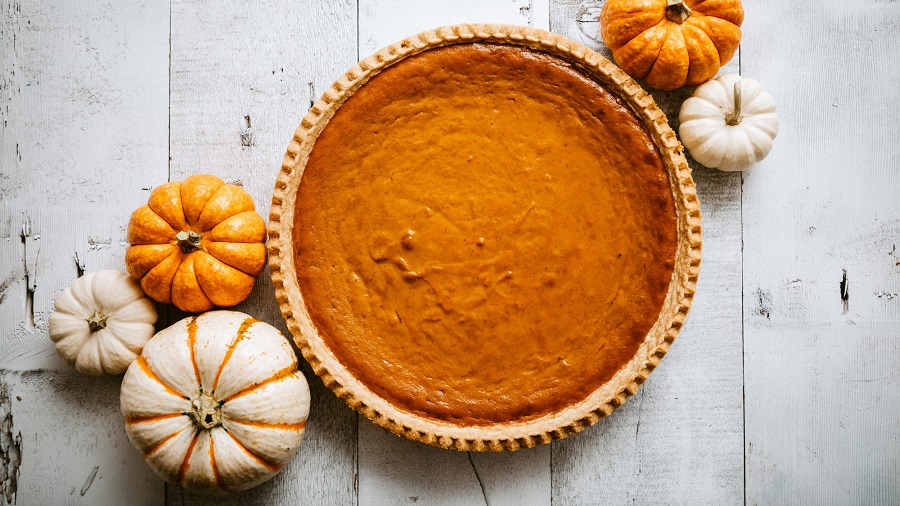 No Thanksgiving Day is complete without a delicious pumpkin pie. You might have seen a lot of easy pumpkin pie recipes, but you still can't make a perfect one — you either notice the crust covered with obvious cracks, or the filling wouldn't set at all. Take a look at our foolproof recipe that deals with all these variables.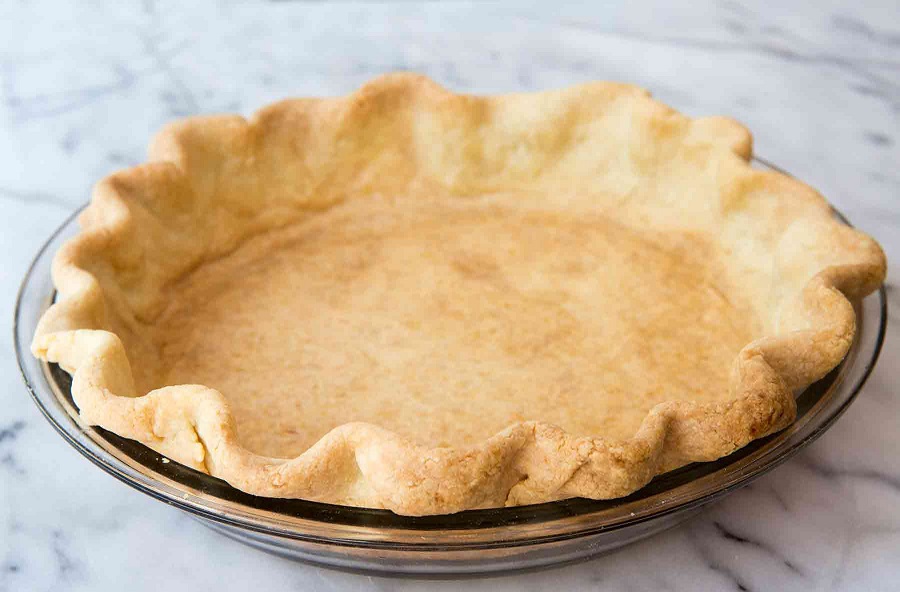 Prepare pie crust
Using pie crust bought from the store or making a pie crust at home is up to you. Here's our method to make a tender and flaky pie crust.
To start with, combine flour, salt, baking powder, cold butter and shortening (in pieces) in the food processor. Pulse several times until you notice them turn into lots of pea-sized clumps. Then add cold water and pulse to moisturize. Place the dough on a flat surface, and use your hands to knead it into a malleable disc and then a large circle, sprinkle some flour when necessary. Finally, fit it into a pie pan.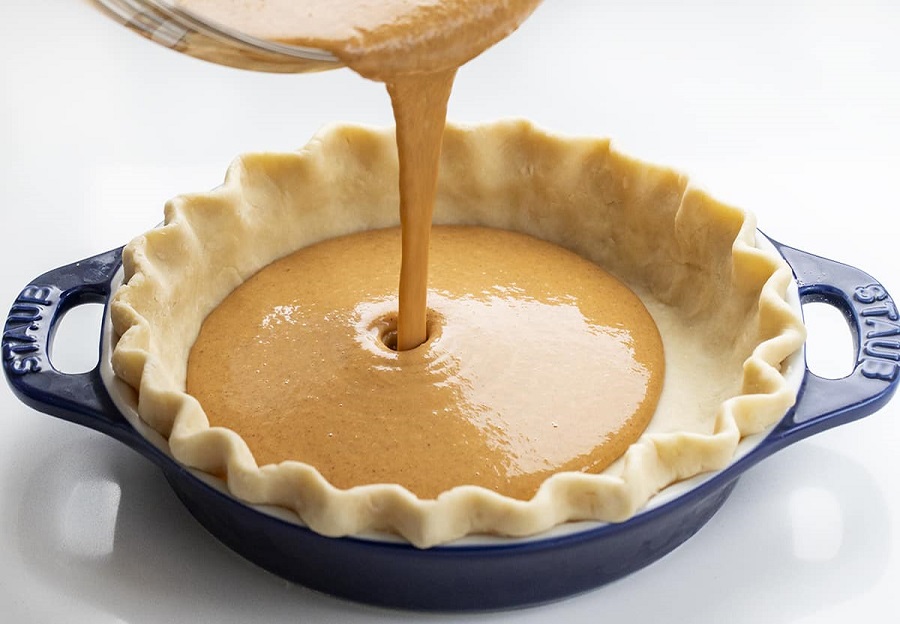 Prepare the filling
To prepare pumpkin pie filling, you'll need pumpkin puree, sugar, cream, eggs, and spices like cinnamon, cloves and nutmeg. Pumpkin puree can be also either canned or homemade. But it's easy if you do it at home. Just steam your pumpkin, and then pass the pumpkin pieces through a sieve.
After that, you can combine all these ingredients in a large bowl and whisk until the mixture's smooth.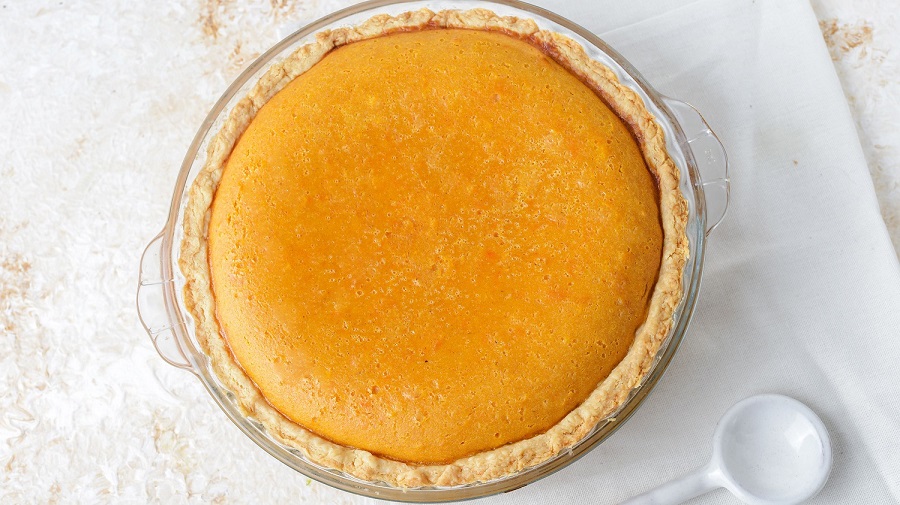 How to make pumpkin pie
Some people like blind baking when making pumpkin pie. That is to say, bake the crust for a while before adding the filling, which makes it taste crisp and flaky. Here's how: place the crust on a baking sheet. Preheat it in the oven with 375°F. Add a parchment paper on top, and pour in dried beans to full. Bake for 20 minutes, take out of the paper and beans and bake for another 20 minutes.
Pour the filling you prepared into the crust. Bake it for around 1 hour (turn the heat down a little bit later will help the pie bake evenly), until a knife inserted in the pie comes out wet but still clean. The center should be just jiggly if you move the pan.