Best Artificial Christmas tree storage solution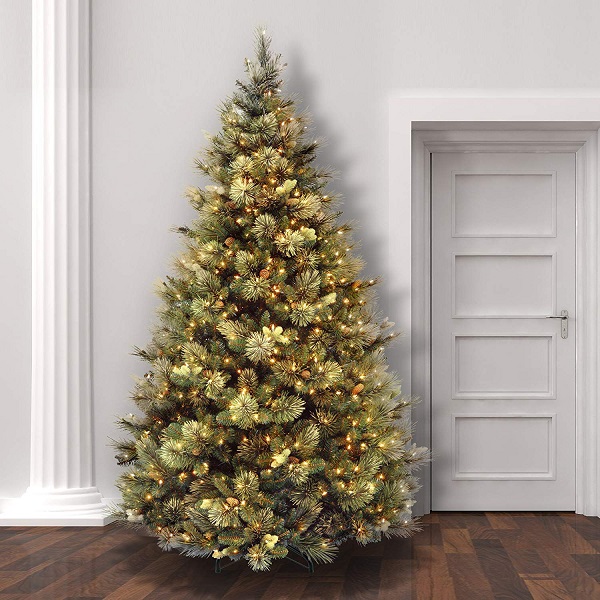 Now the holiday is coming to a close, so it's time to put those holiday decorations away. The artificial Christmas tree must be the hardest part among them. A good Christmas tree storage solution can help you save so much time and efforts at this busy time after holiday. And store these holiday decorations almost is a once-a-year effort on a regular basis, and it should not cause other troubles for the off-season, so the solution below can save you from headaches over years.
Step one: Unplug!
This is the simplest step during the process, but the most important one. Unplug all the lights before start.
Step Two: Disassemble the artificial Christmas tree into three sections.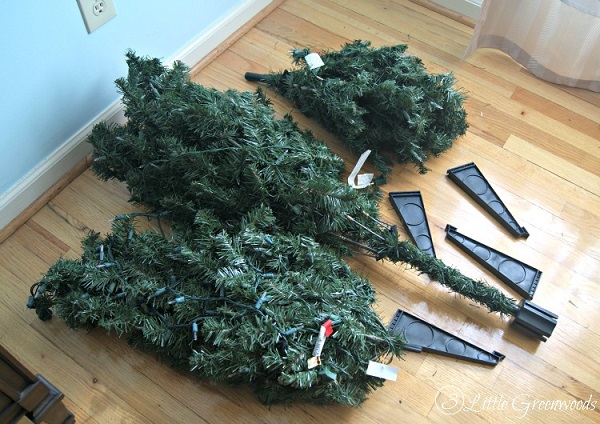 Though one of the easiest ways to store an artificial Christmas tree is fully assembled, but the fully assembled tree can take up too much storage space. And you can never put them back to the original box ever! After you disassembled the Christmas tree, remember to turn it upside down, so all the branches will fall down after you give a few hugs to them. Treat each section as the same way.
If you want to keep the Christmas tree as fluff as it can be, you don't have to follow the extra step here, which is called shrink wrapping.
Shrink Wrapping
Before start, you need to prepare a roll of a non-expensive plastic wrap.
Wrap start from the top section with it upside down, so you can wrap it with ease. If you can have assistance in this step, you can nail down it in 5 minutes. Just wrap the three sections separated one by one.
As I know, this is the most space-saving and the well-protected way to store your artificial Christmas tree. It won't damage the branches and lights when you carry it upstairs to the attic or downstairs to the basement. And it works for any size Christmas tree.
When it comes to the unwrapping time, you will find how convenient this trick does. You just need to slice the side up section by section from top to bottom, with a pair of scissors.
Step Three: Store the Wrapped or Unwrapped Tree into a Christmas Tree Storage Bag
There are different sizes Christmas tree storage bags from small to extra-large, below are the top-reviewed Christmas tree storage bag options. Just make sure the size fits your own Christmas tree.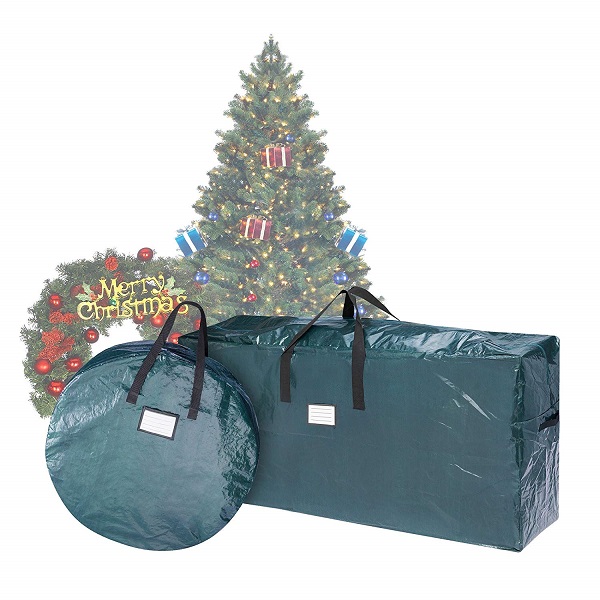 Color: Green.
Dimensions: 65 x 15 x 30 inches (LxWxH).
Wreath Bag Measures: 30 x 30 x 10 (LxWxH)
Features: protective, sturdy, easy to use.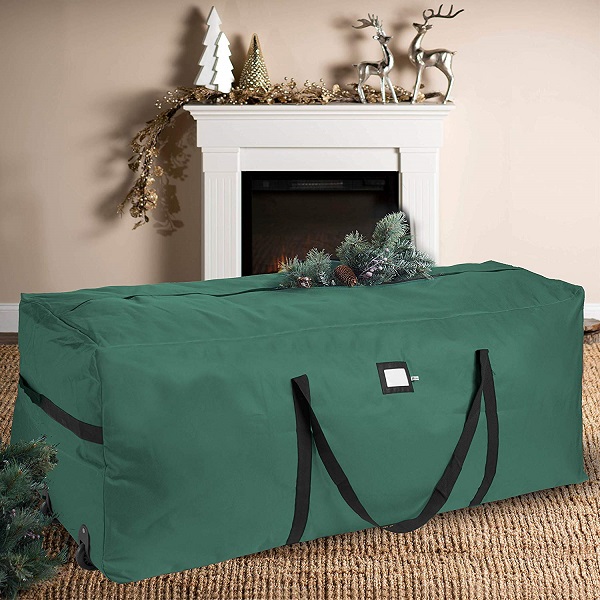 Color: Green
Dimensions: 59" x 24" x 18" x 22"
Features: breathable, protective, easy to transport, easy access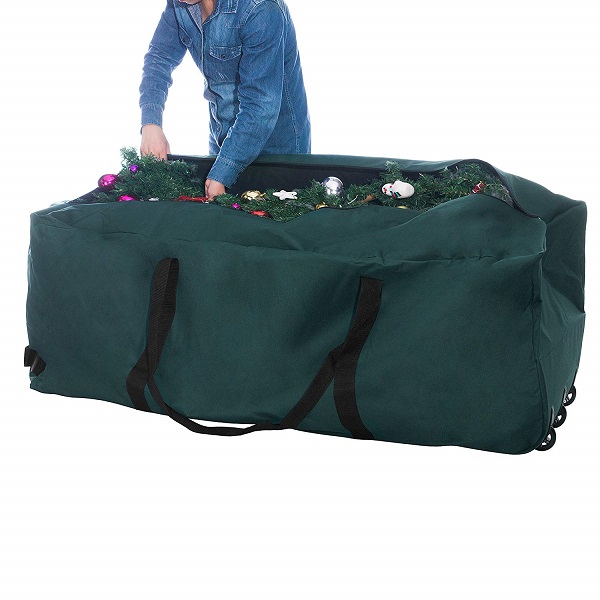 Color: Green
Dimensions: 24.5″W x 21.75″D x 59″L
100% Oxford Canvas
Features: durable Oxford canvas, secure interior straps, easy to transport
That's it. Just three steps, you can store your artificial Christmas tree protected and prepared for next year's holiday. Hope this solution can help you to preserve your artificial Christmas tree for many years to come.