7 Chic Coffee Cocktail Recipes
What's your favorite beverage, is it coffee or is it wine? Today we're going to combine them together! Although we have written some funny recipes about coffee and tea, but today we must bring some more strange so as to highlight our professional. Except Irish coffee, there are lots of creative coffee cocktail recipes that are fun to make.
In general coffee cocktails, basically people will choose sweet coffee and taste  will not be too strong. At the same time will also use ice to reduce the taste of alcohol, with ice cream decorated glass, and increase milk taste. So these coffee cocktail recipes are still very popular to girls appetite.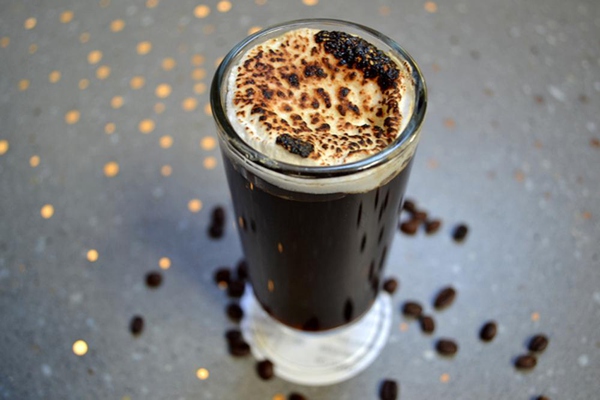 Karl The Fog
Ingredients
1 oz brandy
Ounces of D.O.M
0.5 ounce of hazelnut liqueur
0.5 ounce coffee liqueur
2.5 ounces of coffee
baked marshmallow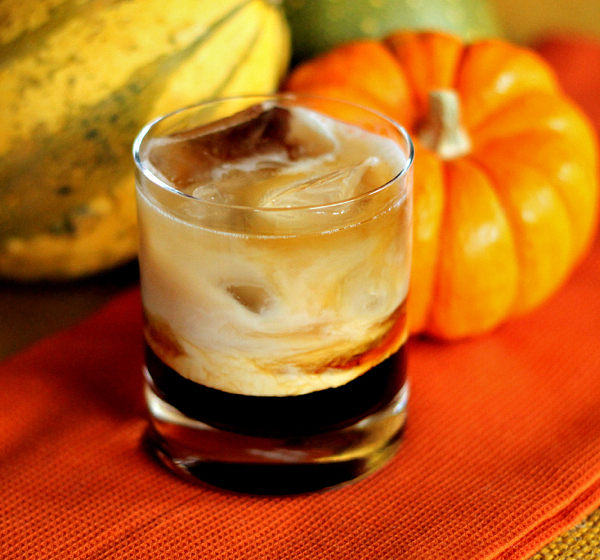 Spice Cafe
Ingredients
1 oz. pumpkin spice liqueur
1 oz. premium Irish cream liqueur
1 oz. vanilla vodka
5 oz. hot coffee
whipped cream
nutmeg
Preparation
Build cocktail in a coffee mug or thick rocks glass. Top with whipped cream and sprinkle with nutmeg.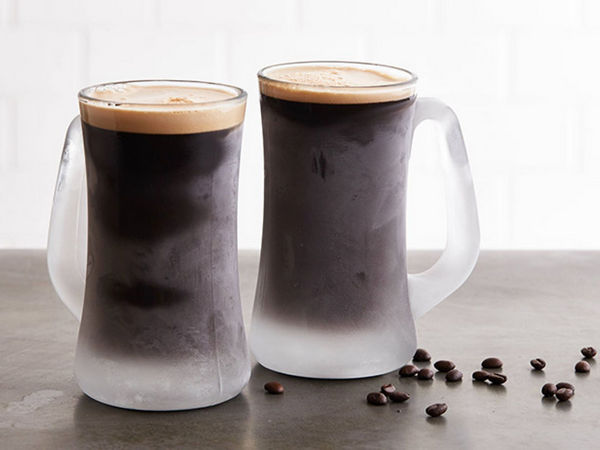 Pitch Dark Coffee Stout
Ingredients
1 ½ oz. coffee liqueur
1 ½ oz. black currant liqueur
1 shot espresso
1 stout draught beer, chilled
Preparation
Mix the coffee liqueur, black currant liqueur, and espresso together in a spouted measuring cup. Divide between two 10-oz. chilled beer mugs. Then, evenly split the stout between the glasses. Stir gently to combine.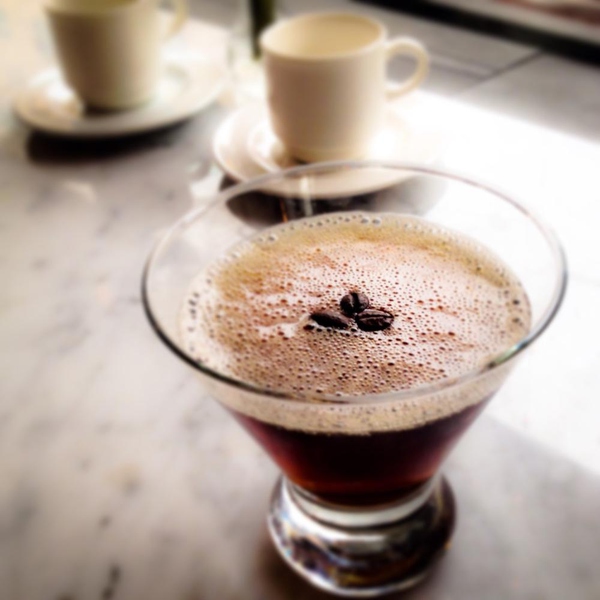 Espresso Martini
Ingredients
2 oz. Ron Zacapa
0.5 oz. Pedro Ximenez Sherry
0.5 oz. white crème de cacao
1 shot chilled espresso
4 dashes chocolate bitters
3 espresso beans
Preparation
Build cocktail by combining all ingredients into shaker. Add ice and shake vigorously to create a slight foam. Strain into chilled martini glass. Add espresso beans for garnish.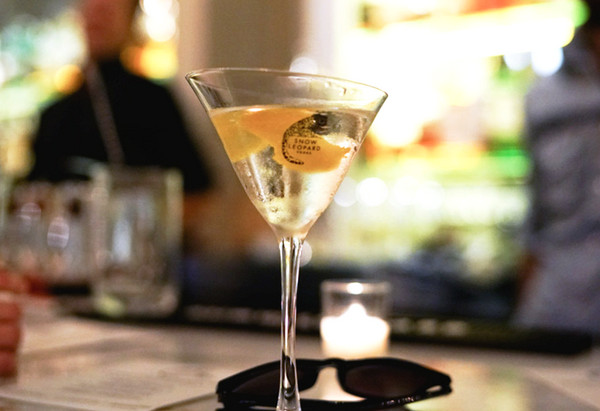 Aman Snow Leopard
Ingredients
1 1/2 oz Sagatiba Pura Cachaca
1/4 oz amaretto liqueur
1/2 oz heavy cream
3 drops of rose water essence
1 shot of espresso
Preparation
Stir the Sagatiba and amaretto in a mixing glass filled with cubed ice. Strain into a martini glass.Layer the cream on top with the drops of rose water. Draw the "S" with drops of espresso sitting on top of the cream.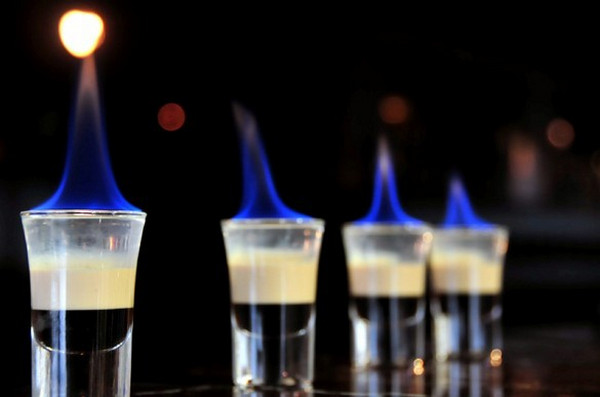 Light Me Up
Ingredients
1/2 oz. Grand Marnier
1/2 oz. Irish Cream
1/2 oz. Liqueur, coffee
4 oz. Coffee
Preparation
Basically this is a coffee version B52. Rim with sugar, mix ingredients, top with whipped cream. Then light it up, use a straw to drink from the bottom.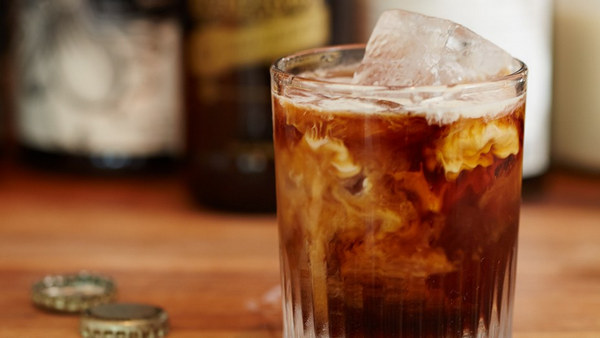 Dark Moon
Ingredients
1 1/2 cups cold-brew coffee
1/2 cup French vanilla coffee liqueur
1/2 cup spiced rum
1 12oz. bottle Coca-Cola (with real sugar)
1/2 cup heavy cream
Preparation
Combine coffee, liqueur, rum, and cola in a large pitcher. Divide among rocks glasses filled with ice; add cream, dividing evenly.
Related: How to remove coffee stains from cups
                How to store wine after opening