5 Handy Kitchen Accessories Worthy to Buy
You have noticed that there has been something feels not comfortable when use, but you keep putting up with it. In the bathroom, or in the kitchen. In some corners, or at certain steps. It keeps affecting you, challenging you, until you lose your temper.
Yes, we are discussing kitchen accessories that ruined the mood while you are cooking. Don't get used to it. Change it. It only takes a little budget. A little money spent will pay you back in big flavor, time saved or just a higher quality of life.
So today we are going to recommend 5 handy kitchen accessories.
Kitchen Paper Towel Holder for One-Hand Use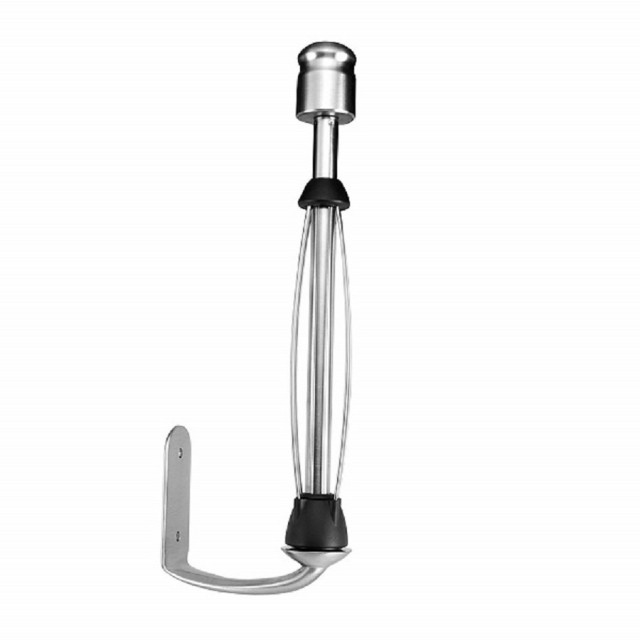 This is not a regular kitchen paper towel holder. It's not the countertop one. It's an on-wall one that saves your counter space. It features a perfect tear technology that allows you to tear the paper towel with one hand. Despite this perfect benefit, the interior wire roller is made from durable aluminum, which is flexible and designed to fit almost all rolls in different size. To replace the paper roll is also pretty simple. Just slide on and off the roller.
Seasoning Storage Turntable for Cabinet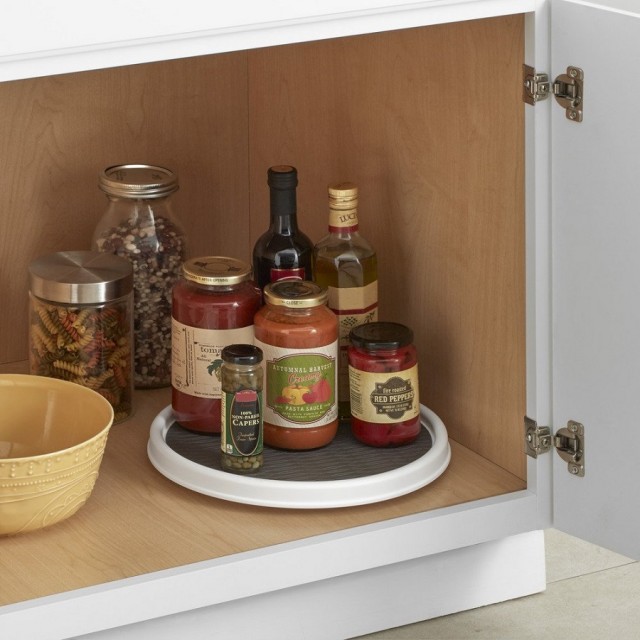 If you want your kitchen look clean and organized, then you need to keep your countertop clean. But when you store all the stuff into your cabinet, it becomes not so convenient. Especially for those cabinets without shelves and with big depth. When you want to find the right bottle of seasoning, you have to move them one by one to check. With this turntable, you can maximize the cabinet space and keep things organized and easy to access.
And its non-skid surface will keep your items in place while spinning.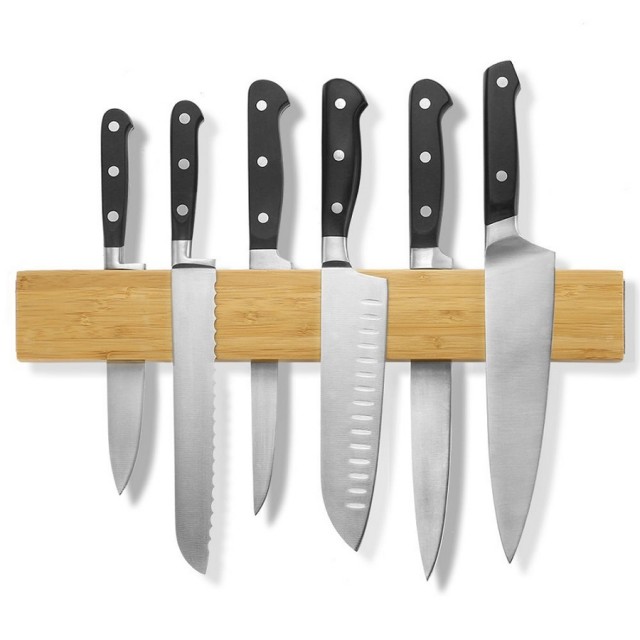 There are a lot of knife stand on the marker. The bamboo one will get mildew over time, and the same kind with other material will lead to water accumulated at the bottom. There are also people put their knives in the drawer. It becomes dangerous when kids grow up gradually. While this magnetic knife strip solves all problems. It can be mounted on the wall, so it won't occupy your countertop space, and your kids can't reach places that high. It lets your knives in open spaces, so it can't grow mildew and won't get water accumulated neither. And the knives are also very easy to access and to place back when use.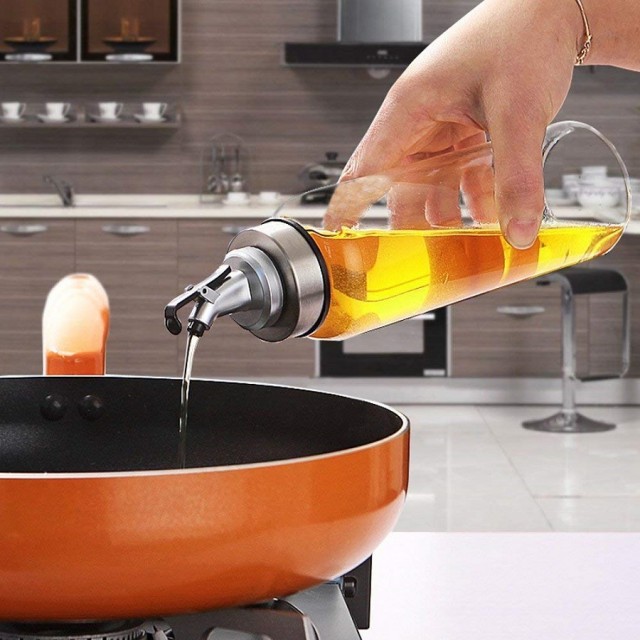 The normal one with flip lid claim that they are leakproof, but it drips every time when I end my pouring pose. While this one with curving spout design not only solves the dripping problem, but also allows you to control the amount of oil easily. It saves your time and effort to clean the bottle and the countertop after every use. And its large bottleneck makes it easy to refill without tools.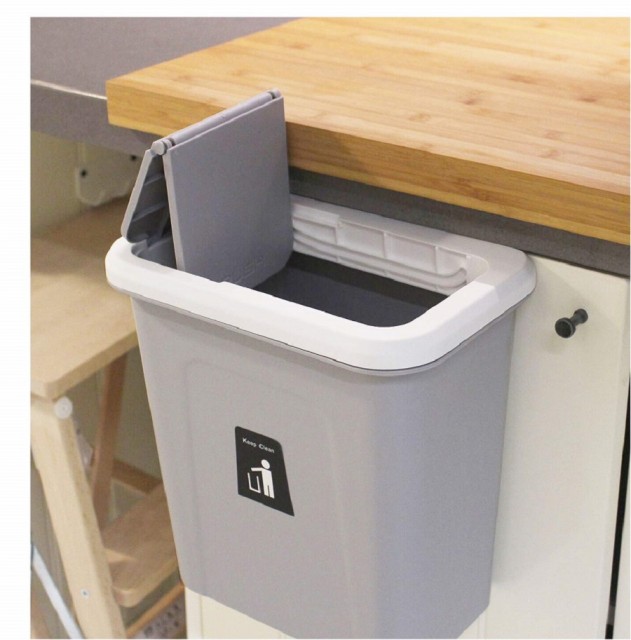 This hanging trash can save floor space and countertop space, thanks to its hanging feature. It can be hanging cabinet door, pantry door and more. You can just sweep the garbage into the can from the countertop, without dripping around. A real helper in the kitchen.